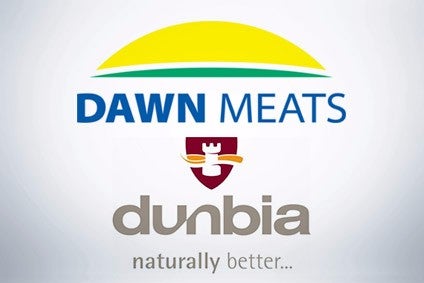 Northern Ireland-based meat processor Dunbia has said it is reviewing its "factory footprint" in Wales but denied media speculation it planned to cut jobs at any of its facilities.
Two transactions between Dunbia with the Republic of Ireland's Dawn Meats, approved by the UK's Competition & Markets Authority in October, had raised concerns over potential job losses.
One of the deals saw Dunbia and Dawn Meats combine their UK assets, forming an entity with 15 facilities across England, Scotland, Wales and Northern Ireland.
Dunbia has three plants in Wales: a leased site at Felinfach, Powys, as well as others in Crosshands and Llanybydder, both located in Carmarthen and described as "flagship factories."
A Dunbia spokesperson confirmed to just-food the Carmarthen plants have seen "significant investment in recent years" and the company remains committed to those sites and even plans further investment to grow those operations.
"Currently, we have over 1,100 staff in Wales between our three facilities, and investment is likely to see the numbers employed increase rather than decline," according to the statement provided to just-food.
"We have a long-standing and proud history as a major employer in Wales, and supporter of Welsh farming, which we plan to continue," Dunbia said. "Media speculation about planned job cuts at Dawn or Dunbia's facilities in Wales is inaccurate."
Post-merger, former Dunbia head Jim Dobson took the helm at the combined company while Dawn Meats' chief executive Niall Browne was appointed executive chairman.
The second transaction saw Dawn Meats buy Dunbia's operations in the Republic.
Dawn Meats was established in 1980 and has grown to a business with more than GBP1.8bn (US$2.5bn) annual sales, employing over 7,000 staff in eight countries, while Dunbia was founded in 1976 by brothers Jim and Jack Dobson as a butcher's shop in Dungannon and has a turnover of around GBP800m.