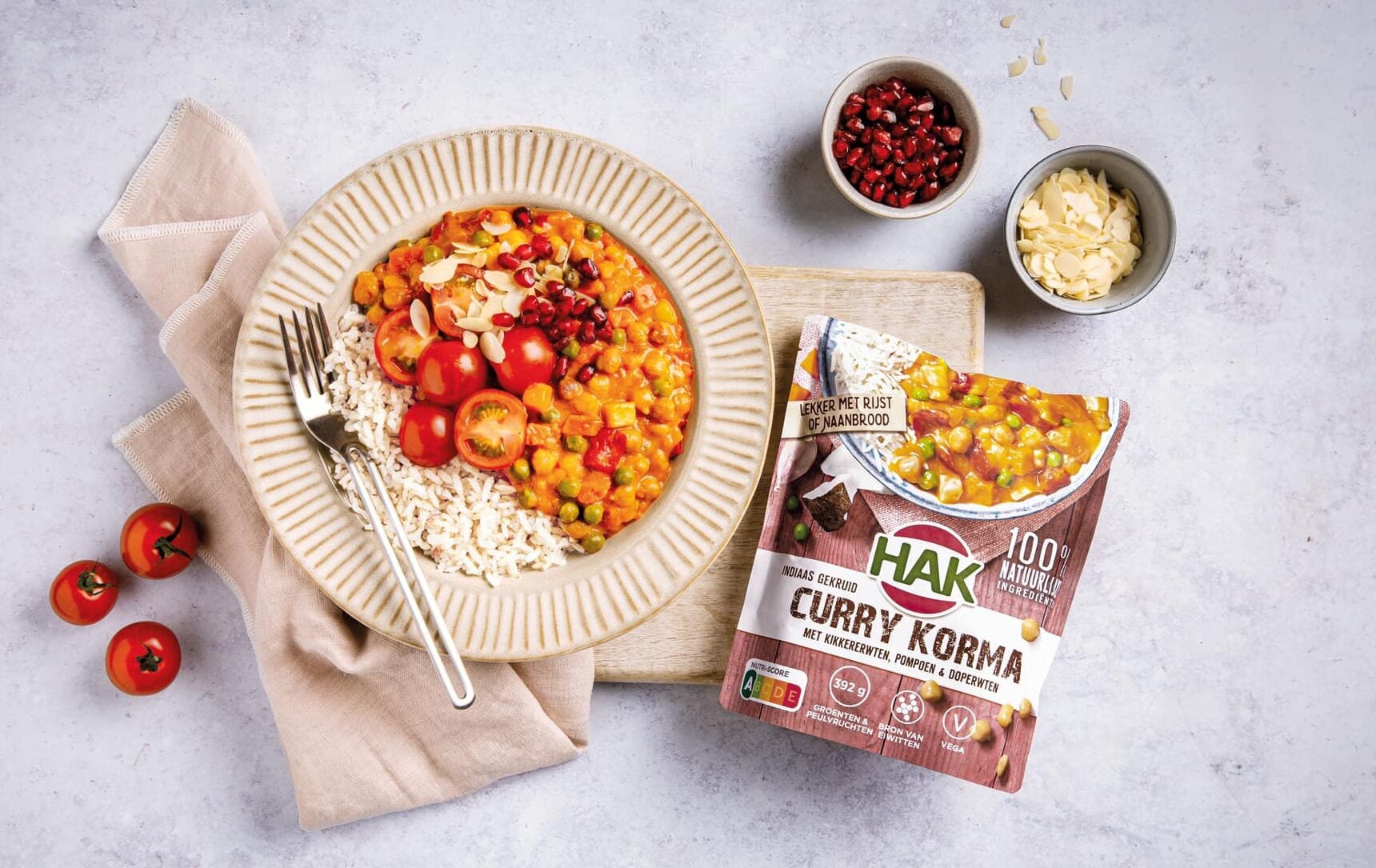 Hak is planning a six-week production break from January as rising energy prices make operating its Dutch plant unfeasible through parts of the cold winter season.
However, the supplier of preserved pulses and vegetables, dried lentils and applesauce compotes, said there will be no threat to customers from the shutdown, although the business said it is "inevitable" prices will increase on the back of the "sharp" rise in energy costs.
"The production break has no impact on the supply of Hak products to stores. In January, there are no fresh vegetables from the land that have to be processed immediately. In that respect, winter is a relatively quieter period in the factory," the company, which was acquired last year by Russia's KDV Group, explained in a statement.
By temporarily closing the plant in the village of Giessen, North Brabant province, Hak said it "hopes to avoid the most expensive period of the year". Canning requires an energy-intensive heating process, while the production of glass for its jarred products becomes more expensive, the company added.
CEO Timo Hoogeboom said: "We are planning the break at a time when the harvest season is over and there are no more fresh vegetables coming from the field. We can plan the other products such as (dried) legumes more flexibly and we often produce them during this period. We are now moving that forward in the schedule. In addition, we always keep a safety stock for unexpected circumstances."
A spokesperson for Hak said the Giessen facility employs 110 people, who will be "encouraged" to take annual paid leave during the shutdown. As well as supplying the Netherlands through the retail and foodservice channels, the company also exports to Belgium and Germany.
Hak is investing in reducing energy consumption with the use of green resources such as solar panels, including 10,000 square metres installed on the roof of the Giessen facility. The company also plans to make its boiler house "more energy-efficient" through investment.
Hoogeboom said the prices of its vegetables and legumes are likely to "rise considerably" but the business will try to absorb some of the extra costs.
He added: "Despite these initiatives, it is not yet possible to prevent significant price increases. That is painful, but unfortunately, it is the reality."