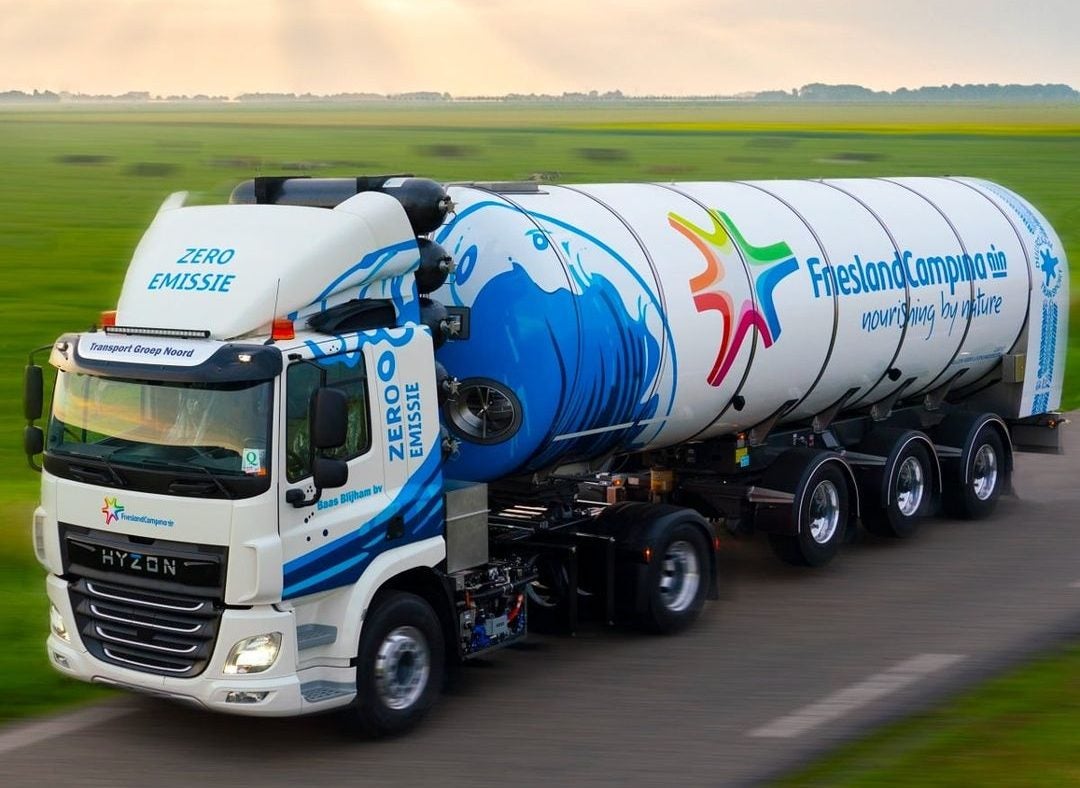 Employees at FrieslandCampina went on strike over pay yesterday (8 May) and another walk-out is scheduled for today, leaving the Dutch dairy cooperative to find alternative milk-processing facilities.
Trade unions rejected an 8% wage increase offer, claiming the figure would not sufficiently compensate workers for inflation.
Almost half of the workforce at its milk-powder plant in Borculo took strike action yesterday. The site includes two factories with approximately 365 employees. Another strike at its site in Meppel, which employs 235 people, is set to begin at 10pm local time today.
It follows a 24-hour strike at the FrieslandCampina cheese factory in Steenderen on Saturday.
The Amersfoort-headquartered cooperative said the economic impact of the strikes is "considerable".
"Production at the affected locations comes to a complete or partial standstill," a spokesperson told Just Food. "Since the milk intake cannot stop, we try to process the milk elsewhere in our network and, if there is no other option, at third parties.
"We also try to solve this by shifting maintenance schedules. In addition, the seasonal supply of farm milk is now at its highest peak. Although we could still deliver our products to our clients and customers, all in all the economic damage is considerable."
Milk is not processed at the Mellel site. The site processes "dairy components and ingredients from other FrieslandCampina production locations". It also produces plant-based ingredients for B2B channels.
The Christian National Trade Union Federation (CNV) and Federation of Dutch Trade Unions (FNV) have demanded 10% and 14.3% wage increases respectively to help employees cope amid high inflation.
They also want wages to increase in line with inflation and a scheme to help employees retire younger.
FrieslandCampina, which countered with an 8% wage increase, said the demands are "unrealistic".
"The profit of the dairies is not always fully available for higher wages," a spokesperson said. They suggested the cooperative must safeguard funds to invest in other areas including sustainability and innovation.
"The consequences of inflation cannot be resolved unilaterally by employers," they said. "It is a shared responsibility of the government, employers and employees… A conversation is always possible from our side, but the final offer remains."
FNV food industry director Ron Vos called these claims "nonsense".
"By raising the prices of their products, the largest employer made more profit last year," he said. "High milk prices could also be paid. While wages have only just kept up with inflation in 15 years. All in all, hardly anything has been added for the people."
While FrieslandCampina is the only dairy company facing strike action, Dutch dairy association Nederlandse Zuivel Organisatie (NZO) said "it is possible that there will be more strikes at other companies" to follow. There are 11 dairy companies that negotiate through NZO with Dutch unions about conditions for employees.
Meanwhile, around 100 workers at Dutch confectionery and chewing gum manufacturer Perfetti Van Melle also went on strike over working conditions at the weekend. A collective labour agreement was agreed between two "smaller" unions but was rejected by 80% of FNV members, FNV food industry director Eric Brouwer told Just Food.
Brouwer predicted "other [confectionary companies] will follow" with strike action.
Last month, the Norwegian food industry was hit by a general strike, with an estimated 23,000 private-sector workers downing tools over pay. Agreement was struck before the next planned walkout four days later.