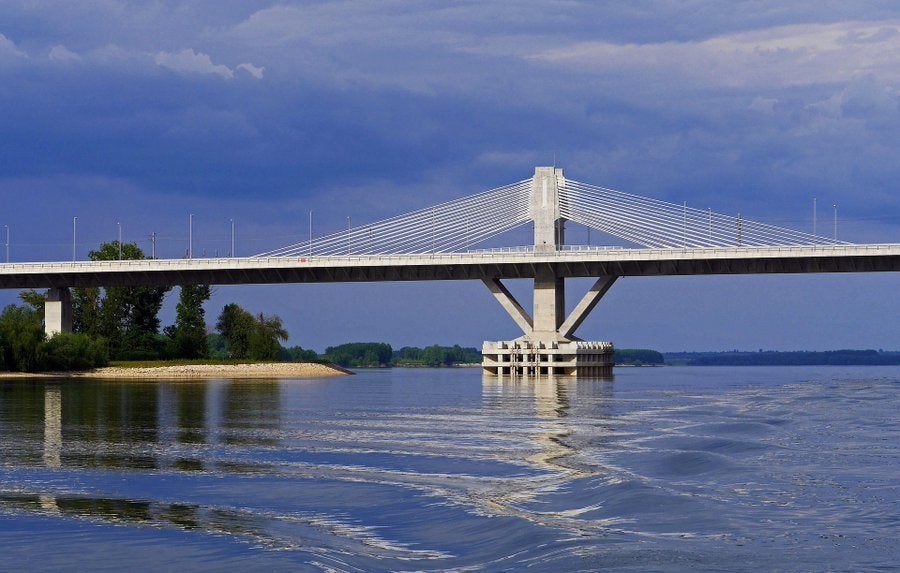 The European Commission (EC) is hoping a financial aid package will help calm a growing trade ruckus as Bulgaria becomes the fourth EU member to announce an import ban on grain and other produce from Ukraine.
Bulgaria, like Poland, Hungary and Slovakia before it, is unhappy its famers are having to compete with cheap grain imports coming in from neighbour Ukraine.
In a statement issued yesterday (19 April), Bulgarian Prime Minister Galab Donev said: "We will adopt a decision to temporarily ban the import of food from Ukraine, with the exception of goods that transit through the territory of Bulgaria and have as their final destination other countries."
He added: "Bulgaria remains in solidarity with Ukraine but the bankruptcies of Bulgarian agricultural producers will not contribute anything to its cause."
Poland has agreed a similar caveat for goods in transit while Slovakia and Hungary are also allowing produce intended for third countries to cross their borders.
But the ban on goods intended for their own countries remains. With the prospect of Romania announcing a similar move, the EC, which had earlier said EU member states taking unilateral action of this kind is unacceptable, is trying to dampen down the mood through increased financial aid to countries neighbouring war-torn Ukraine.
EC Vice President Valdis Dombrovskis met yesterday with ministers from the EU member states concerned and representatives from Ukraine to discuss the extra support.
In a statement after the meeting, he said: "This proposed Commission package includes a second tranche of agricultural financial support to affected farmers, exceptional safeguard measures on key products and measures to facilitate the transit of Ukrainian grain exports via the solidarity lanes. The Commission's proposed package is subject to member states lifting their unilateral measures."
He added: "We underlined the importance of rapidly following a common EU approach, rather than unilateral solutions to avoid multiple bans and solutions which put the internal market at risk."
Dombrovskis did not put a figure on the financial aid package but it was widely reported to be an additional €100m ($109.32m) on top of the €56m agreed in March. It is being provided to support member states with domestic farming industries having to compete with duty-free produce from neighbouring Ukraine.
Reports also said EC President Ursula von der Leyen has written to the leaders of Poland, Hungary, Slovakia, Romania, and Bulgaria, acknowledging the concerns they expressed about the disruption caused by imports of grain from Ukraine.
The EU's Solidarity Lanes initiative is intended to help Ukraine export agricultural commodities via all possible routes, combined with a temporary trade liberalisation scheme that has suspended tariffs and quotas on agri-food imports from Ukraine.
Its initiative was launched because of the difficulties Ukraine has encountered shipping produce out of Black Sea ports ever since Russia invaded the country more than a year ago.
Russia, which is threatening to pull the plug on a deal to allow produce to leave via the sea route, has repeatedly claimed grain shipped out of Black Sea ports is ending up in richer Western countries rather than in developing nations.
Agreements by neighbouring countries to allow Ukrainian goods in transit to third countries to cross their borders are intended to help the further distribution of key agri-food produce beyond Europe.
United Nations humanitarian agencies have warned that 48 million people in west and central Africa face acute food insecurity in the coming months, with the war in Ukraine contributing to food and fertiliser shortages.