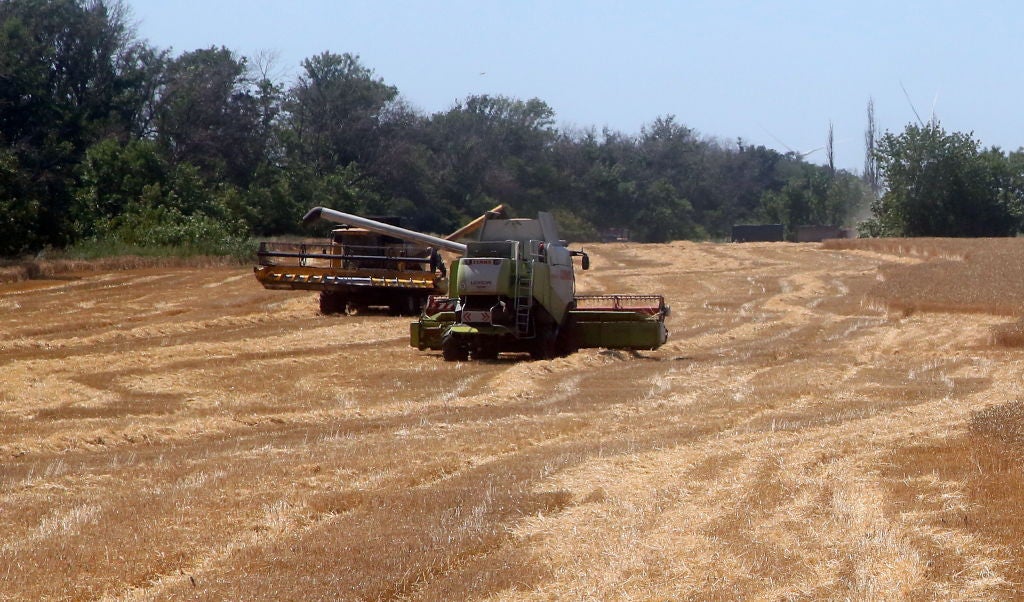 Russia has said it will not extend the newly-agreed Black Sea Grain Initiative beyond 60 days unless some Western sanctions against it are removed.
As flagged last week, the deal has been extended but Russia has signalled in future it wants the agreement to be part of a package linked to "the removal of all sanctions, direct and indirect, on supply of Russian agriculture products to international markets".
The deal, which allows essential supplies of wheat and other food ingredients to leave Ukraine's Black Sea ports, has been in place since last July but its latest renewal, agreed on Saturday (18 March), is for just two months, half the extension period requested by Ukraine and the United Nations, which brokered the original agreement alongside Turkey.
In a statement issued today (20 March), Russia's foreign ministry laid out its terms for agreeing to any further extension of the deal beyond 18 May.
Moscow said the next renewal would depend on conditions including the restoration of access to the SWIFT financial messaging system for Russian state-owned agriculture-focused bank Rosselkhozbank, a resumption of farm machinery supplies and the unblocking of foreign assets and accounts held by Russian agricultural companies.
Russia also renewed its complaint that Black Sea grain exports are predominantly reaching richer Western nations rather than poorer developing countries, a situation it describes as "parameters far from the declared humanitarian goals" of the original deal.
Reuters reported Vladimir Putin as saying Moscow could send free grain to "especially needy African countries" if its conditions for renewing the deal next time were not met.
According to the news agency, Putin, speaking at a Russia-Africa parliamentary conference, declared grain exports under the Black Sea deal had unfairly prioritised "well-fed European markets" rather than African countries. He also reportedly asserted that the renewal of the deal on Russia's terms was in the continent's interests.
Other countries involved in the grain agreement have accepted that the main destinations for produce shipped under the deal have been China, Spain and Turkey but say African countries have benefited indirectly as increased supply has helped drive down global grain prices.
The grain deal is intended to combat a global food crisis fuelled by Russia's invasion of Ukraine last February. The Black Sea ports faced a blockade from then until that deal was signed last summer.
Prior to that, Ukraine had been one of the largest global exporters of wheat, maize, rapeseed, sunflower seeds and sunflower oil with more than 90% of those exports passing through the Black Sea ports of Odessa, Chornomorsk and Pivdennyi.
Ukraine's largest markets for wheat and maize exports were Egypt, Indonesia, Bangladesh, Philippines and Morocco.
Read Just Food's analysis: Ukraine invasion one year on – food security concerns persist
For more on Just Food's coverage of how the conflict is affecting the food industry, please view our dedicated microsite.