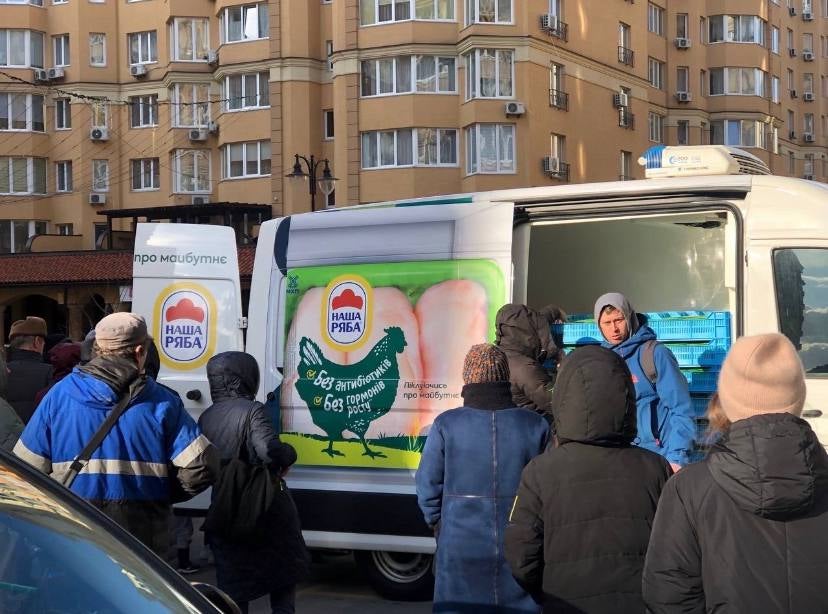 Moving shipments through the Black Sea remains challenging, one of Ukraine's largest agri-food companies has said, even after the UN-brokered transit deal was extended earlier this week. 
The agreement for Ukraine to export grain through the Black Sea, first signed last July amid fears of food shortages in developing markets and pressure on global prices, has been extended another 60 days until July. 
Ukraine food major MHP Group said the "operational regime remains challenging" even with the extended deal, in an investors' call yesterday (18 May). 
Anastasiya Sobotyuk, MHP's director of international communications, told Just Food the operating environment is still "very unstable" under the extension and there is an "enormous number of delays in the Bosporus because of the checks".
She added the company would rather use alternative routes where they can, "which are more reliable". Sobotyuk argued the terms of the grain deal could "definitely" be improved by extending it for longer. "There is no assurance that it will stay in place after July and it will operate properly," she said.
Yesterday, the London-listed MHP published its financial results for the first quarter of 2023. Revenue was up 35% at $746m, driving a sharp rise in operating profit and contributing to the company booking a first-quarter net profit of $49m, versus a loss of $108m a year earlier.
Compared to the fourth quarter of 2022, MHP's revenue in the opening three months of 2023 was down 3%.
However, the company's operating profit was up 6% and its net profit 29% higher. MHP said "war-related expenses" have decreased by 77% since the outbreak of the war and 75% from Q4 2022. "The Ukrainian economy has been adjusting to the war environment, heavily supported by international donors," Sobotyuk said.
She added: "The impact of the war in Ukraine remains unclear and can change seriously quickly and without any notice." 
Earlier this month, the EU struck a deal with Bulgaria, Hungary, Poland, Romania and Slovakia after the five countries banned grain imports from Ukraine. The select countries wished to ban grain imports to protect prices for their domestic farmers. 
Commenting on the company's outlook for the remainder of the year, Sobotyuk said: "MHP has been adapting to the war environment and at the same time, experiencing new logistical challenges. 
"I'm talking about temporary restrictions, bans for exports of agricultural produce set by a few EU countries, which we had to pay starting from the beginning of the second quarter of the year. This challenge has not been completely resolved yet." 
The National Bank of Ukraine forecasts GDP growth of 2% in 2023 and annual inflation of 15%, compared to circa 37% inflation in 2022.