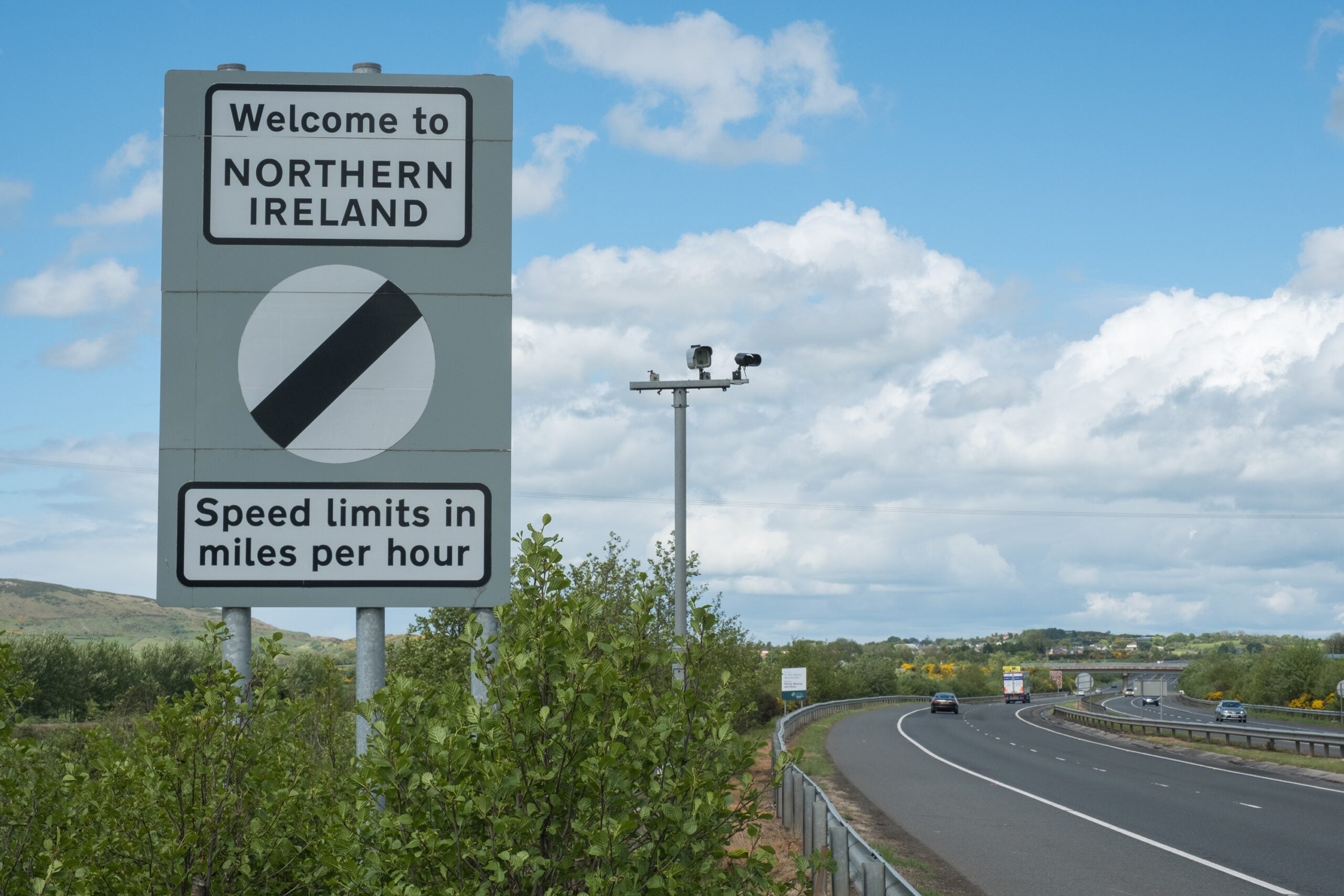 The UK faces the prospect of being hauled before Europe's highest court and potential fines if the Government fails to engage in new discussions over the Northern Ireland Protocol.
The European Commission recommenced legal proceedings yesterday (15 June) against the government of Prime Minister Boris Johnson after the Northern Ireland Protocol Bill was put forward on Monday overriding elements of the post-Brexit settlement agreement signed in January 2020.
If the UK does not comply with a requirement, within two months, to reengage in discussions under the so-called infringement proceedings – launched in March last year but put on hold in September – European officials could take the Government to the Court of Justice of the European Union.
At best, the UK could face a penalty payment for its unilateral action for severing parts of the protocol. But in the wider scheme of things, concerns have been raised about a potential trade war, just as both sides battle inflationary pressures and ongoing supply disruptions linked to the pandemic.
"We are proceeding a step further with the infringement process we launched in March 2021 regarding, for instance, the movement of agri-food," Commission vice president Maroš Šefčovič said. "This UK bill is extremely damaging to mutual trust and respect between the EU and the UK."
He added: "Let there be no doubt: there is no legal, nor political justification whatsoever for unilaterally changing an international agreement. Opening the door to unilaterally changing an international agreement is a breach of international law as well. Let's call a spade a spade: this is illegal."
Liz Truss, the UK Foreign Secretary, tabled plans on Monday for airport-style green and red channels to differentiate between goods from Great Britain destined for use in Northern Ireland and shipments bound for onward transportation into Ireland, an EU member state.
A host of food industry trade bodies reacted with universal calls for reengagement, including the Northern Ireland Food and Drink Association (NIFDA). The head of Manufacturing NI suggested proposed reforms of the protocol by the UK could potentially serve as a "wrecking ball" to current trading conditions that are "working pretty well".
Reacting to the EU's legal action, Truss told LBC Radio: "There simply is no reason for the EU to take any action. This proposal, this legislation, doesn't make them any worse off at all."
Meanwhile, the Commission has launched two new infringement cases against the UK: "One for failing to carry out the necessary controls at border control posts in Northern Ireland, by ensuring adequate staffing and infrastructure; and one for failing to provide the EU with essential trade statistics data to enable the EU to protect its single market."
Šefčovič claims UK officials have failed to engage in talks since February, despite EU proposals put forward to resolve the protocol impasse. The EU is also willing to "evolve" the talks toward a settlement, he said.
The proposals, which the EU says would cut border paperwork by half, include an "express lane" for goods moving from Great Britain to Northern Ireland, and, they "would allow even the movement of certain goods that would otherwise be restricted, such as chilled meat, like sausages".
And sanitary and phytosanitary checks and controls would be reduced by "more than" 80%, along with simplified certification.
Šefčovič said: "Our proposals are all about simplification and therefore in stark contrast with, for instance, a dual regulatory regime proposed by the UK. A dual set of rules – EU and UK – would lead to a mountain of paperwork and bureaucracy, enough to burry a small business in Northern Ireland that wants to profit from access to both the UK's internal and EU's single market at once."
He added: "The UK has stated that for us to talk, the EU must be willing to change the protocol. On the contrary, we have always said that our package of proposals has never been a take-it-or-leave-it offer. It can evolve."