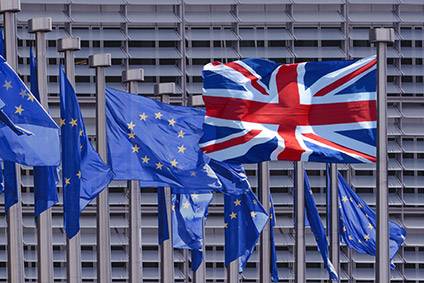 It has been reported that the European Union will agree today (30 June) to extend the grace period allowing chilled meat sales from the rest of the UK to Northern Ireland for a further three months.
The move, which has been widely anticipated, will allow mainland UK manufacturers to continue to supply Northern Ireland supermarkets with produce such as sausages, pies and mince until September.
Without naming its sources, UK broadcaster the BBC said the EU is to formally agree to postpone a ban on some British meat products being sold in the province with an announcement due later today.
The EU does not generally permit the import of chilled meat products from non-member states.
Although part of the UK, Northern Ireland is still treated as being part of the EU for trading purposes because it shares a land border with EU member the Republic of Ireland. As a result, chilled meat from a third country such as post-Brexit UK cannot officially be exported there.
However, in December it agreed to a six-month grace period to allow supermarkets in Northern Ireland to continue to be supplied from the rest of the UK while other arrangements were made.
That agreement was due to expire at the end of this month.
Earlier reports had suggested an extension would be predicated on the UK continuing to align with EU food-safety rules. Whether the UK has agreed to that condition remains to be seen.
There has been speculation that one reason why the EU would agree to an extension to the grace period would be to cover the Loyalist 'marching season' next month, when tensions between the two communities in the province are at their highest.
Just Food asked the European Commission, the European Union's executive branch, for confirmation of the BBC report.
While not going that far, an EC spokesperson did not contradict the story's assertion that a grace period extension is on the cards and said it will be staging a press conference on the issue this afternoon.