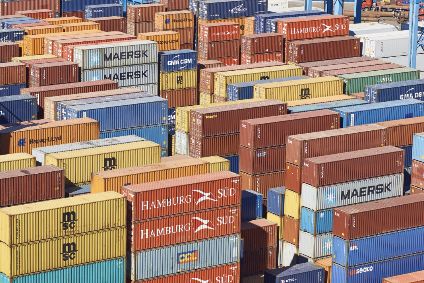 The European Commission has identified US$20bn worth of tariffs it can impose on US exports – including many food items – in a tit-for-tat reaction to proposed measures outlined by Washington.
Brussels has today (17 April) launched a public consultation on a preliminary list of products from the US on which the EU may take countermeasures in the context of the on-going dispute over aircraft subsidies at The World Trade Organization (WTO). 
The list includes food products, from frozen fish and citrus fruits to ketchup.
Brussels' move follows the WTO's final compliance report in relation to the long-running dispute, which confirmed US subsidies to aerospace business Boeing continue to cause significant harm to European rival Airbus, including lost sales.
The public consultation will last until 31 May and is intended to gather feedback from stakeholders who may be affected by the planned measures. 
EU trade commissioner Cecilia Malmström said: "European companies must be able to compete on fair and equal terms. The recent WTO ruling on US subsidies for Boeing is important in this respect. We must continue to defend a level-playing field for our industry. But let me be clear, we do not want a tit-for-tat. While we need to be ready with countermeasures in case there is no other way out, I still believe that dialogue is what should prevail between important partners such as the EU and the US including in bringing an end to this long-standing dispute.
The list published today covers a range of items. aside from US food exports to the EU, including aircraft, tractors, tobacco and chemicals.
The Commission pointed out it is for a WTO-appointed arbitrator to determine the exact appropriate level of countermeasures. 
On 11 April, the Dispute Settlement Body of the WTO confirmed the US has not taken appropriate action to comply with WTO rules on subsidies, despite the many rulings against it in the course of the long dispute.
The EU move comes after the Trump administration said earlier this month it was considering tariffs on about $11bn worth of EU goods – including cheese, jam and fish – in response to Airbus subsidies.
The dispute dates back 15 years.