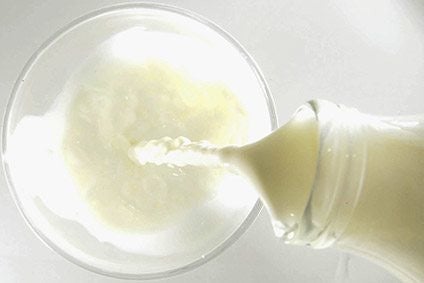 The European Dairy Association (EDA) has asked the European Commission (EC) to help to protect the sector against the impact of coronavirus.
It is calling for "immediate action" to help the milk processing industry deal with the crisis.
EDA president Michel Nalet has sent a letter to Nikša Tkalec, president of the EC's Special Committee on Agriculture (SCA), and committee members asking for special measures to be introduced to protect the sector from fluctuating prices as a result of the epidemic.
The letter said: "The European dairy industry is doing every effort it takes to live up to our societal responsibility and to assure the collection, processing and distribution of milk and dairy across our union in today's extraordinary circumstances.
"To guarantee the sustainable future of our essential and vital sector for Europe, for its citizens and for its economy, we ask for your immediate support in urging the EU Commission to activate the PSA [Private Storage Aid] scheme."
The PSA is a traditional market management measure to help stabilise a sector in times of hardship or intense competition.
It is used to reduce oversupply on the market and thereby help prices to recover.
It was utilised last year to support the European Union olive oil industry, for example.
The EDA, which represents the European milk processing industry in Brussels, said the EC has "the full competence, the necessary budget and the CAP [Common Agricultural Policy] operational policies and tools in place and at hands to protect the milk sector at European level".
It said it has been asking the EC to react to the Covid-19 crisis for the last two weeks but has received no response from Commissioner Janusz Wojciechowski, whom it contacted.
"EDA is sad and, yes, shocked to see that [European Union] member states at national or even at regional levels feel obliged to step in and take the necessary actions to protect their national milk markets," it said.
just-food has asked the European Commission for a response to the EDA's call for help.