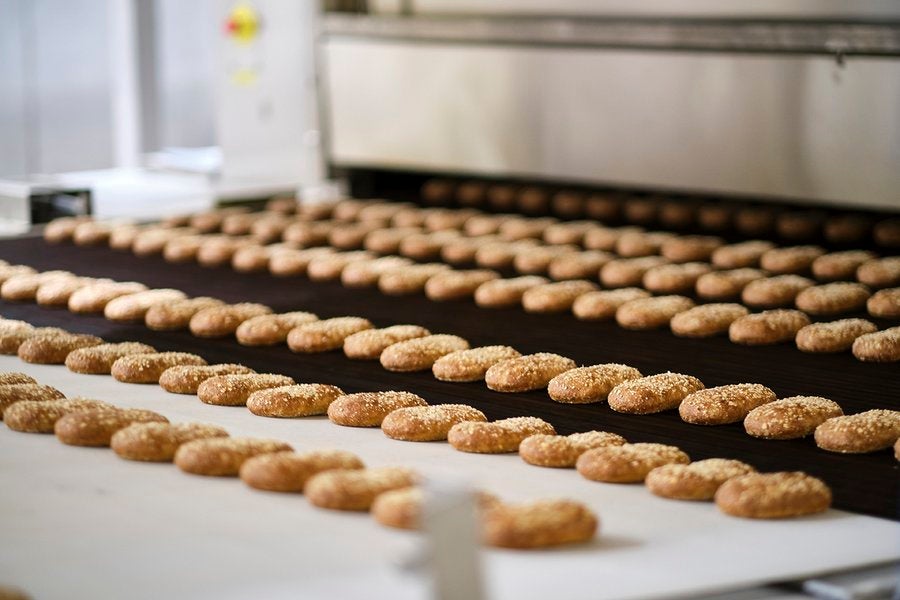 Top brass at Finland-based food and drinks company Fazer Group are to be incentivised to reduce "food loss" from this year.
The bakery, confectionery and plant-based drinks manufacturer said reducing food loss is a "high priority" to lessen its environmental impact and boost profitability.
Food loss is defined as the produce that is wasted in the processing phase and not forwarded to retail or consumers to eat.
CEO Christoph Vitzthum and the company's leadership team will be compensated for their efforts following a board decision to include food loss under ESG in Fazer's short-term incentive (STI) plan.
ESG forms 15% of the total STI incentive plan for 2023.
Last year, the executive team was granted €4.1m in short-term incentives, up from €2.5m in 2021. In 2022, there were nine members in the leadership team, with an 'extended' team of 17.
In a statement released yesterday (18 April), Fazer said cutting down on food loss is "one of the most efficient ways to reduce the food system's impact on the climate and the environment".
The Helsinki-headquartered manufacturer aims to reduce food loss by 50% by 2030. It managed an 8% reduction in 2022 compared to its 2020 baseline.
"Fazer will reach the target by optimising the use of raw materials and upcycling side streams," it said. "Promoting material efficiency and circularity supports the company's efforts to decrease costs, boost profitability, and reduce its environmental impact."
One of the main causes of waste occurs when food is considered the wrong weight or appearance to sell.
A spokesperson told Just Food Fazer's target covers "avoidable food loss in [our] own production".
They said: "One of the bigger causes of food loss at Fazer is products that for one reason or another, do not meet our high-quality standards. They may be the wrong weight or look wrong in some way."
Last month, Fazer announced job cuts in its domestic bakery arm to invest in "trendy" rye bread. A total of 218 jobs will be affected as Fazer invests in energy-efficient machinery, reducing the total number of bread production lines.
It also shrunk investment plans for a Finland confectionery factory, citing economic volatility and potential domestic sugar taxes.