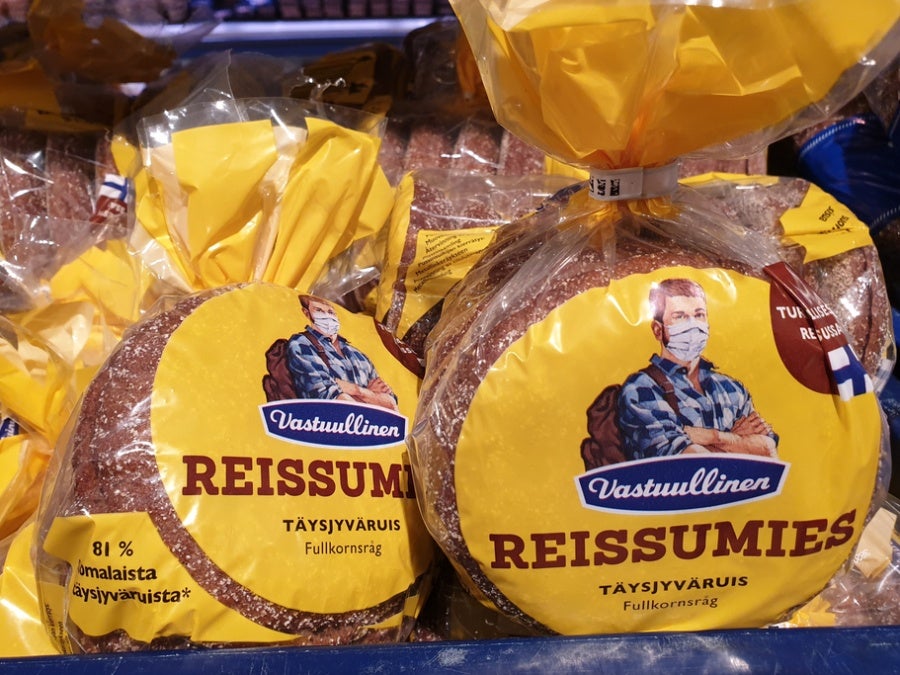 Finnish food group Fazer is to cut up to 54 jobs in its bread department as it looks to improve efficiency and invest in the rye-bread segment.
A total of 218 posts could be affected by the changes at Fazer's factory in Lahti, southern Finland, as it looks to scale up rye-bread production to meet rising consumer demand.
It comes as the group yesterday announced 96 jobs were at risk following a review of its in-store bakery operations. The group cited inflation and changes in consumer purchasing behaviour for the review of its 131 grocery-store bakeries in Finland.
At the Lahti site, Fazer is investing in a new line to "develop its baking capabilities and improve energy efficiency". The investment will result in a reduction of the number of bread production lines at the site.
"The company's goal is to grow and strengthen its product portfolio by launching new, attractive, and trendy rye products," it said in a statement. "The aim of the investment is to strengthen Fazer's market leadership in the Finnish bread market."
It said the investment was "part of Fazer Bakery Finland's consumer-oriented strategy", adding the changes could reduce the bakery's CO2 emissions and total energy consumption. The company's target is to reduce CO2 emissions by 42% by 2030, in line with the Science Based Targets initiatives.
Negotiations with employees at the Lahti bakery will begin on 21 March with "possible terminations of employment contracts" between 2023 and 2025. "Senior salaried employees" and staff at Fazer's gluten-free bakery will not be affected, it added.
Marko Bergholm, Fazer Bakery Finland managing director, said: "With the investment, we will develop the future of the Lahti bakery by building an energy-efficient and modern line.
"Consumers are looking for new types of rye bread products in their daily lives to bring variety to the current offering. For us, it is important that the products are baked sustainably. Our bakery in Lahti is the largest rye bread bakery in the world and we are proud of it."
Meanwhile, Fazer last month announced a slimmed-down version of its confectionery factory plans in Lahti.
The project was originally planned to take on the chocolate-producing capacity of Fazer's plant in nearby Vantaa, just outside Helsinki, as well as sugar confectionery from a facility in Lappeenranta, on the Russian border.
However, due to the inflationary environment and a downturn in consumer spending, only its chocolate operations will move to the new site.
The group cited changes in the "operating environment", "consumer behaviour" and potential domestic sugar taxes for the changes.
Earlier this year, Fazer confirmed it was going ahead with a plan to exit the dairy category, including ending production of milk products at its Koria plant.
"The pandemic brought urgency to automation" – Tyson Foods' Chetan Kapoor on the meat giant's push on production technology