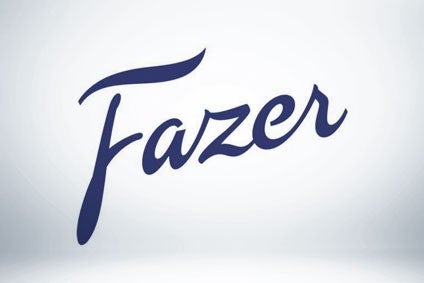 Finnish food company Fazer Group has outlined a new strategy which will take it up until 2022.
It includes a target for sales to grow each year by 6-8%. In 2017, Fazer's sales were up by 2%.
Fazer said its focus for the coming years will be on value creation through portfolio choices, growth, continued operational excellence and structural improvements.
The company is also targeting an EBITDA level of at least 12%.
"We will be a modern, sustainable food company with a joint strategic direction. We aim to strengthen our consumer focus and establish ourselves as an innovative trend setter," it said.
"Our target is to be in the top two in our categories in selected northern European markets.
"To reach our strategic targets, we build on our broad offering of high-quality products and services, the dedication and expertise of our personnel, high performance culture and our distinguished brands."
Fazer added that sustainability will play an important role in everything it does.
The company unveiled its plans as it released its 2017 annual review.
"Like the world around us, Fazer is also continuously transforming. 2017 was a year of renewal and innovation for Fazer," it said.
Fazer is a family-owned company providing bakery, confectionery, biscuit and grain products, plant-based meals, non-dairy products, on-the-go food and drinks and a foodservice offering.
Last month, the business reported an increase in its sales and profits in 2017, with sales up 2% to EUR1.6bn (US$1.9bn) and net profits up by 2.3% to EUR72.1m.
In January, Fazer announced it had forged a distribution deal with Chinese e-commerce provider JD.com.