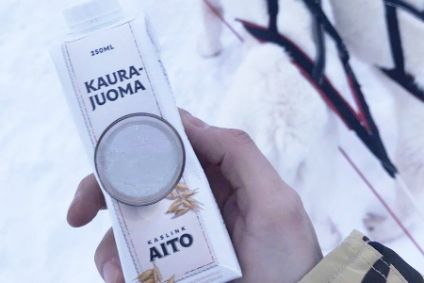 Finnish food business Fazer Group is to buy local peer Kaslink.
A family-owned company, Kaslink specialising in developing and manufacturing Scandinavian food products, including cooking products, drinks and snacks, with Nordic oats playing a central role in its product offering.
Established in 2001 and based in Koria in south east Finland, Kaslink had net sales of EUR65m (US$72.8m) in 2018. It employs 170 people.
Earlier this month Fazer announced it was selling its foodservice arm to Compass Group of the UK to concentrate on a strategy to invest in growth, both organics and through M&A.
Commenting on the Kaslink deal, Christoph Vitzthum, Fazer's president and CEO, said: "We are excited to announce this acquisition as it would be a perfect match for Fazer in executing our strategy. Kaslink is an innovative actor with strong commercial insights, modern production facility and proficiency in production based on technological know-how. These create a highly competitive foundation for selling, marketing and producing sustainable oat-based products on an international scale."
Juha-Petteri Kukkonen, chief creative officer and one of the three brothers who own Kaslink, said: "We have created a unique basis for the oat business, a proof of which is that the nearly 130-year-old Fazer wants to embrace the Kaslink Aito product family created by us, the Kukkonen family, and our story that already has such a great beginning."
The Kaslink Aito product portfolio is made from Nordic oats and consists of non-dairy drinks, cooking products and snacks. Kaslink sells its products in its home market and in Sweden.
The transaction is subject to Finnish Consumer and Competition Authority approval.