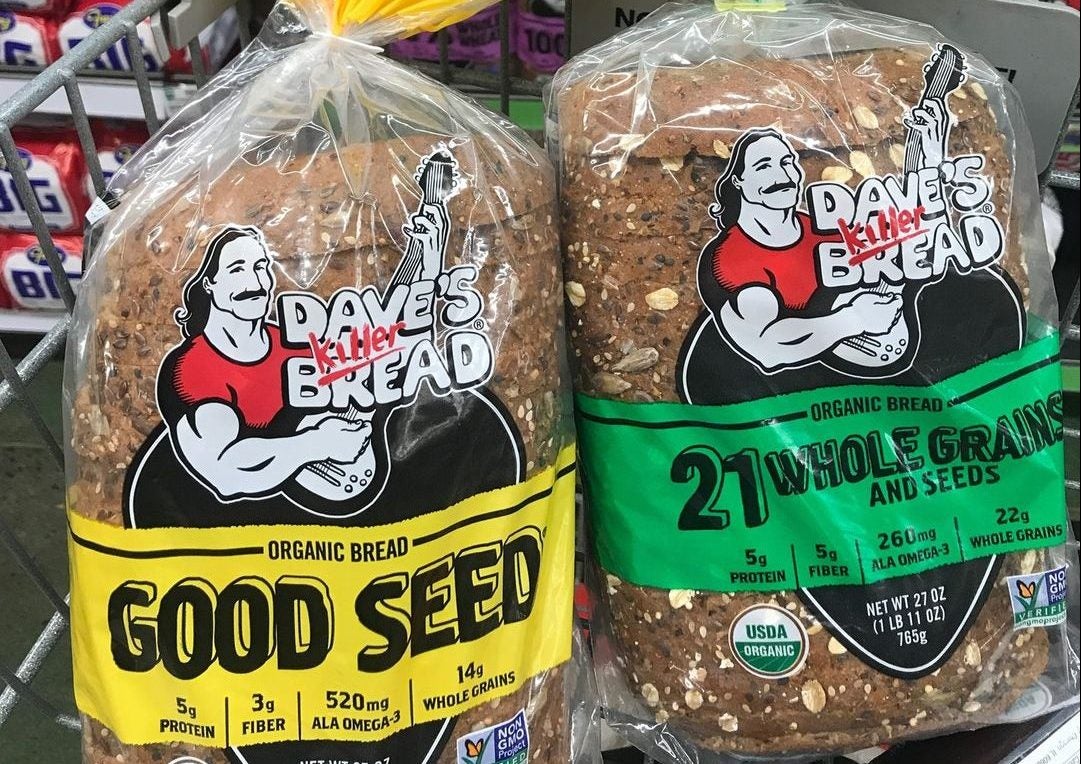 Flowers Foods, the US branded and own-label bakery group, has provided more insight into the stresses private-label operators are facing in the country.
In the same week TreeHouse Foods, the largest own-label business in the US, effectively put the company on the market, Flowers Foods reported the waning share in store brands across the industry continues the "downward trend that has endured for more than five years".
The US private-label bakery category lost 160 basis points of market share in the third quarter to 18.8%, Flowers Foods said, as its own sales in the segment dropped 8.5% to US$124.6m and were down 17.5% on the corresponding period of 2019.
Branded sales, meanwhile, have held up despite inflationary headwinds that would typically drive consumers to private label as food manufacturers push up prices. The pandemic has supported branded sales, as consumers turned to the products during the lockdowns, presumably with more cash in hand from not eating out.
Like TreeHouse, Flowers Foods has increased prices to offset higher input costs but still managed to grow branded sales by 4.8% to $689.1m during the quarter. Steve Kinsey, the CFO of the Dave's Killer Bread and Canyon Bakehouse owner, explained "consumer research clearly shows that the bread category is undergoing a premiumisation process, shifting away from store brands, [and] the ability to manage that shift in demand highlights the flexibility of our bakery network".
President and CEO Ryals McMullian added: "So far, our pricing activities this year have not led to any meaningful declines in demand. And I believe the primary reason for that limited demand elasticity is the power of our brands, so we are continuing to invest in them to grow our market share and household penetration.
"We believe the strength of our leading brands increases consumers' willingness to pay a bit more to enjoy the differentiated attributes of our products. And our store-branded business has continued its multi-year decline, with the pandemic perhaps exacerbating that trend."
McMullian said Flowers Foods' share of the branded market increased during the pandemic as the business focused on innovation and "differentiation". However, he admitted after raising prices in July that the "impact of potential sustained inflation on this premiumisation trend is unclear".
The pressures on raw material, logistics and freight, and labour costs are expected to continue into next year, the CEO said, confirming observations made by many US food producers.
"We remain optimistic that, combined with other internal actions, we should be able to use pricing to mitigate the impact of inflation into 2022 if necessary," McMullian said.
"It's all going to be about the consumer, and so far, even with the pricing actions that we took in July, branded retail units have held up very, very well. We've seen little to no drop-off at all in branded units. Now going forward, as you look into next year with all the inflation in the consumer space with stimulus payments coming off, [and] that kind of thing, I think it's yet to be seen just how much the consumer is willing to absorb."
CFO Kinsey said Flowers Foods plans to lean more towards spurring growth in its higher-margin brands vis a vis private label as the company updated its forecasts because "the operating environment remains stronger than our initial forecasts".
Full-year sales are now expected to decline 1% to 2%, compared to earlier guidance of down 2-3%, and over a two-year horizon are seen up around 4.3% to 5.3%. The adjusted earnings per share outlook was also updated, to $1.22 to $1.26, from $1.17 to $1.22.
In the quarter ended on 9 October, Flowers Foods reported a 3.9% increase in group sales to $1.03bn. Adjusted EBITDA was up 1.8% at $118.5m.
Net income fell 12.4% to $38.9m and was up 3.9% on an adjusted basis at $64.9m.
Sales over the nine months amounted to $3.34bn, compared with $3.36bn a year earlier. Adjusted EBITDA fell 1.5% to $402.1m. Net income climbed 73% to $166.9m.
Just Food analysis: Is TreeHouse Foods destined for private-equity hands?