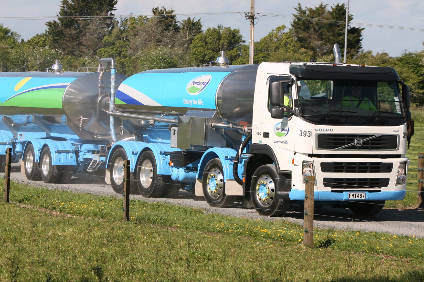 New Zealand dairy cooperative Fonterra revealed it made NZD64m (US$42.9m) on the deal announced yesterday that saw US confectionery giant Mars buy a majority stake in German nutrition company Foodspring.
Fonterra, the world's largest dairy co-op, sold its interest in Foodspring's parent Goodminton as part of the transaction. It had held a stake in the business since March 2018.
In a statement today (28 June), Fonterra's chief operating officer Kelvin Wickham said the partnership with Foodspring had been an "exciting early activity" for Fonterra's new sports and active lifestyle business unit.
"From day one, both Foodspring and ourselves could see how our two companies would complement each other to make the most of the fast-growing sports and active market," he said.
"Foodspring had established a strong on-line sales channel and a digital nutrition and well-being coach, and we're the protein innovators with a range of high value, advanced ingredients.
"Both companies could see the growth opportunities within the targeted nutrition market. And that's exactly what's happened. Over the past 18 months Foodspring has become the fastest-growing targeted nutrition brand in Europe.
"At the same time, the partnership gave us immediate and direct access to the fast-growing consumer sports and active lifestyle segment. This is not just about professional athletes or bodybuilders anymore. Today, it's about everyday people taking more interest in their health and well-being, living longer and leading more active and healthier lives."
Wickham said Fonterra intends to "keep up the momentum" in this category.
Mars revealed yesterday that it was acquiring a majority stake in Berlin-based Foodspring, a direct-to-consumer nutrition business.
Berlin-based Foodspring will remain a stand-alone business within the food giant's Mars Edge division, set up in 2017 and "dedicated to human health and wellness through targeted nutrition".
Financial details have not been disclosed and nor has the percentage stake Mars acquired.