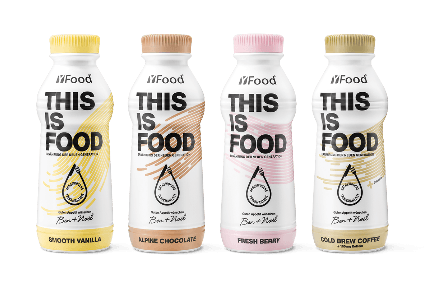 Fonterra, the world's largest dairy cooperative, is among a group of investors that have funnelled new funds into YFood Labs, a Germany-based start-up in meal replacement snack bars, drinks and powders.
The New Zealand-headquartered co-op joins London-based venture capital firm Felix Capital, which led the EUR15m (US$16.2m) round, Five Seasons Ventures and New Ground Ventures.
YFood in Munich was founded in 2017 by Ben Kremer and Noël Bollmann and supplies customers in Europe, particularly in the DACH region of Germany, Austria and Switzerland. It also recently launched an online shop in the UK.
A company spokesperson confirmed the business is now turning over around EUR2.5m a month and has been in profit since the start of the year. It employs 70 people.
YFood received EUR4.2m in a Series A round last year, in which European food-tech fund Five Seasons and New Ground Ventures in the US also participated, along with Frank Thelen from Germany's equivalent of the American TV series Shark Tank.
It said the new funding will be used to enter seven new markets, including the UK. The spokesperson would only confirm the new destinations represent "core" markets from France to the Czech Republic – "all major European markets are included".
"Supported by the expertise of Fonterra, the start-up company also intends to invest more in research and development activities in order to further expand its technological leadership in product development," YFood said in its statement.