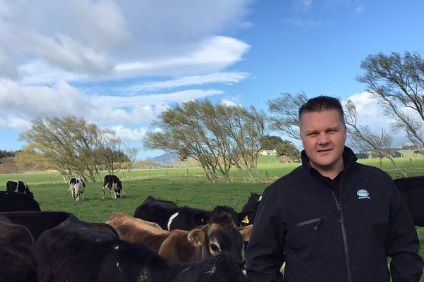 New Zealand dairy cooperative Fonterra has appointed Miles Hurrell as its permanent chief executive after filling the role on an interim basis since August.
Hurrell has a long history with the Auckland-based business having joined in 2000. He has held positions in Europe, the US, the Middle East, Africa and Russia, and was chief operating officer for Fonterra's farm source unit before becoming interim CEO last summer.
Fonterra has been struggling financially of late, and in February cut its earnings outlook amid challenges in the firm's Australian ingredients business and foodservice businesses in Asia. Hurrell also cited difficult trading conditions in Latin America and said higher milk prices were weighing on margins.
In September, the Wellington-listed company announced it had launched a review of the business after posting its first-ever annual loss.
Fonterra chairman John Monaghan praised Hurrell in a statement today (5 March) for his endeavours since becoming interim CEO.
"Miles has been performing well under difficult circumstances," Monaghan said. "Our performance is not something that will be fixed overnight. It will require the courage to make difficult decisions, be up-front with farmer-owners, unit holders and other stakeholders, and instil a culture of accountability and performance right across the organisation.
"His work alongside the board as we progress our portfolio review to re-evaluate our investments, major assets and partnerships; and the more recently announced full review of the cooperative's strategy, has him uniquely qualified for the role."
Hurrell added that Fonterra needs to undertake a "full review of our strategy and ultimately, a fundamental change in direction".