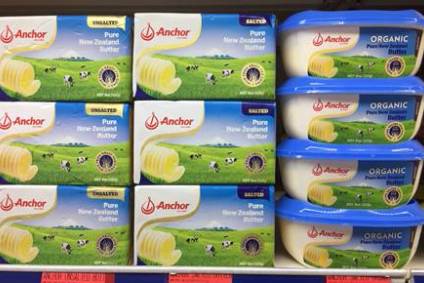 Fonterra, the world's largest dairy cooperative, is proposing to cut more jobs in Australia as part of a previously-launched review of group operations.
A spokesperson for the co-op confirmed to just-food that the proposals include the loss of 25 positions in Melbourne and its regional offices, although the person could not clarify the likely date for the cuts at this stage. Meanwhile, local media reported the job cuts were linked to a drop in milk production from its farmer owners.
The spokesperson added in a later statement: "We, like all other businesses, need to continually assess whether we're best placed for the future, looking at ways we can reduce complexity, and become more efficient. With this in mind, we have been talking to our people about making some changes to the structure of our Australia business."
The pending decision would add to the 98 staff reductions announced in May amid plans by Fonterra to close its plant in Dennington, Australia. At the time, the Sydney and Auckland-listed business reported a 9% drop in nine-month profits and cut its full-year earnings per share guidance for the second time after issuing a profit warning in December.
Last year, the owner of the Anchor butter brand posted its first-ever annual loss and consequently launched a review of global operations. And earlier in July, Fonterra's shares slumped in both Australia and New Zealand, prompting finance chief Marc Rivers to issue a statement.
In May, Fonterra said the decision to close the plant in Dennington related to the trading environment in Australia's ingredients market, which had been hit by a drought and "other significant changes". Fonterra added then that there is "excess manufacturing capacity in the Australian dairy industry".
Chief executive Miles Hurrell has previously blamed the co-op's poor performance on higher costs, operating expenses and increases to farmgate milk prices.
Fonterra has taken measures to try and shore up the business. Last month, it reaped NZD64m (US$42.9m) from the sale of its share in a German nutrition company Foodspring, ventured back into India under a partnership with Future Consumer and offloaded its portion of a whey protein joint venture Fast Forward.
In May, as part of the strategy review, Fonterra said it was mulling over a joint venture with Nestlé in Brazil and was weighing up its farmer network in China, while it also sold the Tip Top ice cream brand. It is also reviewing options for North American assets.