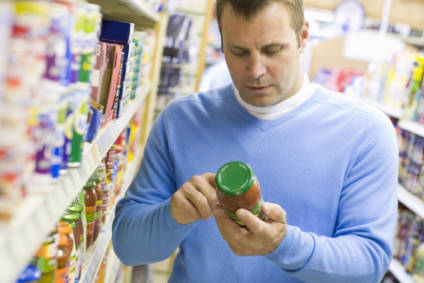 One of the six food and beverage heavyweights aiming for the introduction of "harmonised" nutrition labels across the EU has said the companies would want to "integrate" information on portion sizes into the labels already used on packaging in the UK.
Nestle, Unilever and PepsiCo are among the food companies that are to work on devising colour-coded nutrition labels to put on products on sale in the EU.
Six manufacturers, which also include Mars Inc, Mondelez International and Coca-Cola Co., want to introduce an "EU-harmonised, colour-coded labelling scheme" based on portion sizes.
The UK is one market in which colour-coded labels are already in place. Since 2013, some suppliers operating in the UK, including PepsiCo and Mars but not Unilever and Mondelez, have used colour-coded, front-of-pack labels anchored on the level of a nutrient per 100g, not per portion – unless the amount in a portion exceeds 30% of the reference intake (RI).
Asked by just-food if, ultimately, the six companies wanted to see a new label, based on portion size, replace the current labelling scheme in the UK, a spokesperson for Nestle said: "We are committed to continue to use colour-coded reference intakes in UK and Ireland. As we are launching a taskforce, which looks into integrating portion size assessment in the existing colour-coded R.I. scheme as applied in UK and Ireland, we will engage constructively with the UK and Irish government to discuss if these considerations can be taken into account and favour a wider uptake."
The companies' support for the use of portion sizes as a criteria behind a new colour-coded label has drawn some criticism. The Nestle spokesperson defended the position but said the companies wanted to canvass a range of views through their taskforce.
"There are some good reasons including from literature why our evolved label based on portion size makes sense," the spokesperson said. "The fact that products are typically consumed in portions smaller or bigger than 100g or 100 ml, [while] a one-size-fits-all such as a per 100g or 100ml approach will not cater varying consumer needs.
"We want to come to a credible and workable solution to support healthier choices for individuals and families across Europe. We have set up a multi-stakeholder task force, with consumers and other relevant stakeholders including governments to discuss amongst others the criteria for assessment of the colours based on portions and, two, the portion size definitions to ensure they credibly reflect the actual consumption."