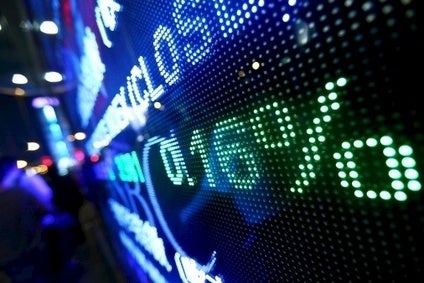 After seven months, this week saw the uncertainty over Chiquita Brands International's future all but end with the US produce giant agreeing to a US$681m takeover bid from Brazil's Cutrale Group and Safra Group. Elsewhere, Danone announced moves to enter mass-market infant formula in China with an investment in local player Yashili International Holdings.
Chiquita board accepts Cutrale, Safra takeover bid
Chiquita Brands International's board has accepted the US$14.50-a-share takeover offer from Brazilian juice maker Cutrale Group and investment firm Safra Group.
Danone to take 25% stake in Mengniu's Yashili
Danone is taking a 25% stake in Yashili International Holdings, the infant formula business majority owned by Chinese dairy giant Mengniu, in a deal worth almost HK$4.4bn (US$567.4m).
Food majors announce Q3 results
Battling lacklustre sales in many markets, the world's packaged food manufacturers are publishing their third-quarter numbers. just-food provides a digest of the figures and analyses the more notable data.
US, Mexico strike deal on sugar imports
The US and Mexico have signed a deal that is set to see the suspension of Washington's anti-dumping and countervailing duty investigations into Mexican sugar imports.
Capespan sets up Turkey venture
Global fruit supplier Capespan has formed a venture in Turkey, the South Africa-based company's latest move in an emerging market.
Sustainability Watch: Roberto Ciati, Barilla
Large publicly-owned multinationals, such as Unilever and PepsiCo , are widely praised for showing leadership in corporate sustainability. In this month's Sustainability Watch, Roberto Ciati, sustainability director at Italian pasta, sauces and baked goods group Barilla , discusses how private, family ownership can inform a progressive approach to sustainability.
SIAL 2014: Interview: Danish Crown eyes growth in international, organics
Danish Crown is grappling with a world meat market marked by the Russian import ban and weaker European demand. In response, the Danish co-operative plans to use its global footprint, on the one hand, while capitalising on growth areas such as increasing consumer interest in organics, on the other. Katy Askew spoke to Henrik Biilmann, MD of Danish Crown's organic arm Friland , to find out more.
SIAL 2014: Interview: Premier Foods sets sights on overseas markets
With growth hard to come by at home, international markets are an opportunity for UK food group Premier Foods. The Mr Kipling maker exports to around 30 countries but in recent months has set up a specific business unit to develop a sustainable presence overseas. Dean Best spoke to Peter Ellis, the head of division, at the SIAL trade show in Paris to here about the company's plans.
SIAL 2014: Lotte subsidiary E. Wedel eyes international expansion
E. Wedel , the Polish unit of confectionery giant Lotte Group, plans to grow its presence in existing international markets and expand into fresh territory in Africa, Asia and the Middle East.