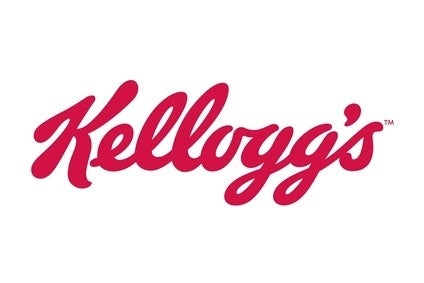 News from emerging markets featured heavily on our pages this week, with the Irish and Chinese governments striking a Memorandum of Understanding on food safety cooperation, further consolidation in Egypt and Kellogg expanding in Africa. Elsewhere, we brought you coverage of some of the most innovative products on display at the Natural Products Expo East. Here are some of the top news and insight stories on just-food this week.
FDA finalises safety rules in US The US Food and Drug Administration has finalised its long-awaited new food safety rules, with a compliance deadline for larger businesses of September next year.
China eyes limits on infant formula ranges China is looking to place limits on the amount of products infant formula companies can sell in the country.
Meat co-op Silver Fern backs Bright investment The board of Silver Fern Farms has unanimously backed a deal that would see Shanghai Maling, a listed company 38%-owned by Bright Foods, take 50% control of the New Zealand meat cooperative for NZ$261m (US$165.4m).
Interview: Sir Kensington's co-founders on growth plans after investment round Fledgling US condiments maker Sir Kensington's, which is building a business supplying retailers like Whole Foods and foodservice chains like Bareburger, has secured financial backing from Verlinvest, the Belgium-based private-equity firm backed by shareholders in brewing giant AB InBev, and the founder of Vita Coco, the coconut water business. In just-food's latest bitesize interview, Mark Ramadan and Scott Norton, the co-founders of Sir Kensington's, talk to Dean Best about how they plan to use the funds.
Halwani Bros. submits offer for Egypt confectioner Rashidi El-Mizan Saudi Arabian confectioner, the Halwani Brothers, have announced a conditional binding offer for the acquisition of Egyptian confectionery and halawa maker, Rashidi El-Mizan.
Quorn launches vegan range Meat-free products maker Quorn Foods has launched its first vegan range in the UK and Nordic market.
UPDATE: Nestle "likely to continue KitKat TM fight" Nestle is likely to continue to push for the shape of its four-fingered KitKat bar to be recognised as a trademark, even following a setback from the European Court of Justice, intellectual property lawyer at Mishcon de Reya, Sally Britton predicted.
China, Ireland to co-operate on food safety Chinese and Irish regulators have struck a deal that will see new cooperation between the two countries on food safety issues.
Analysis: Kellogg eyes long-term benefits of Africa investment US cereal giant Kellogg announced earlier this week that it has entered into a joint venture agreement to step up its presence in Africa. Kellogg has partnered with Tolaram Africa, the local arm of Singapore-based conglomerate Tolaram Group. While the deal will not provide an immediate lift for Kellogg's struggling sales, it positions the cereal giant for long-term growth in a region of increasing importance for consumer goods companies. Katy Askew reports.
just-food's pick: Natural Products Expo East 2015 Rapid growth in demand for natural and organic foods; the so-called real food movement that sees consumers demanding clean labels; growing concern over – and a redefinition of – healthy eating; an increased awareness of what goes into processed foods – from GMOs to antibiotics. These trends have proven themselves disruptive forces in the US food sector, catching larger food manufacturers and legacy brands off guard.