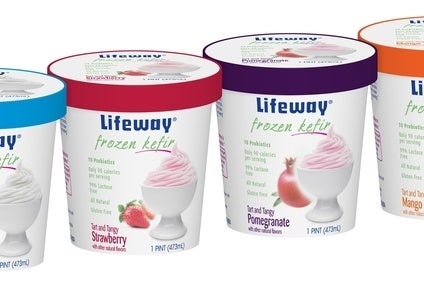 Unilever was this week the first major food group to announce results for 2014 – a mixed year – and CEO Paul Polman admitted the company had slow in reacting to changes in consumer demands on spreads. The chief executive of Lifeway Foods told just-food the US culture dairy products group was – contrary to reports – not in talks to sell the business.
On the money: Unilever: We need to respond faster to consumer trends
Unilever must respond faster to emerging consumer trends if it is to grow its struggling spreads brands in a low-growth environment, CEO Paul Polman suggested today (20 January).
PepsiCo names Peltz appointee Bill Johnson to board
PepsiCo has handed a board seat to former Heinz CEO Bill Johnson, who is also an advisor to Nelson Peltz, the activist shareholder that has been pushing for change at the US food and drinks giant.
Lifeway Foods CEO denies sale talks
Lifeway Foods CEO Julie Smolyansky has told just-food the US cultured dairy products maker is not in discussions to sell the business.
On the money: Premier CEO expects to benefit from rebound at UK supermarkets
Premier Foods CEO Gavin Darby has told just-food the UK food group's brands will be the co-beneficiaries of a rebound at the country's largest supermarkets.
Findus: "No sale process underway" in UK
Findus Group today (20 January) insisted there is "no sale process underway" for its UK business after speculation its shareholders are preparing to sell its business in the country.
Arla eyes ten-fold jump in Asia consumer sales
Arla Foods has revealed a target for sales of its consumer products in Asia to leap from EUR90m (US$104.5m) in 2014 to EUR1bn by 2020.
Groupe Doux to create 190 jobs
French poultry processor Groupe Doux is to create over 190 jobs at plants across the country, a move it said was a sign of its recovery a year after emerging from administration.
La Doria brushes off SPC Ardmona's "dumping" claims
Gruppo La Doria has dismissed as "groundless" fresh claims from SPC Ardmona the Italian company is dumping canned tomato products in Australia.
McCain to close Grobbendonk plant in Belgium
McCain Foods has announced plans to close its production facility in Grobbendonk, Belgium, with the potential loss of 123 jobs.
Briefing: Emerging market e-commerce: The risks and rewards of food e-tail in China
Top-line expansion of packaged food categories in China has slowed somewhat in recent quarters. One channel that continues to grow apace is e-commerce. Online sales and the development of a multichannel strategy will become increasingly important to international players who have targeted expansion in China. In the latest just-food management briefing, we take a look at the risks and rewards on offer for overseas companies expanding in China's rapidly evolving e-tail space.