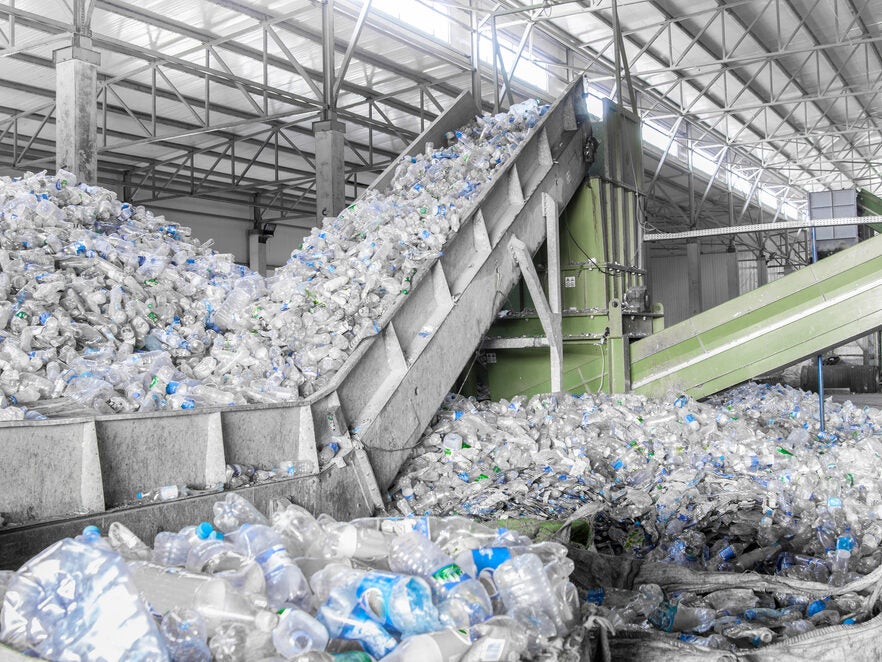 UK retailers and food manufacturers are ramping up their efforts to delay the government's launch of its extended producer responsibility (EPR) recycling scheme.
The EPR scheme was originally proposed in 2018 by then environment secretary Michael Gove but delays from the Covid-19 pandemic and Brexit issues have pushed back the launch date to provisionally April 2024.
Under the scheme, producers who have an annual turnover of £1m ($1.25m) or more and sell own-brand products will be forced to record data about all their packaging waste from January next year and pay the full net costs of the packaging waste they produce from April.
According to the British Retail Consortium (BRC), the plans will cost businesses at least £1.7bn per year, claiming that households in the UK could be footing the bill for EPR if no "meaningful improvements" are made to UK recycling rates.
Helen Dickinson, chief executive of the BRC, said that the UK's Department for Environment, Food and Rural Affairs (Defra) should go back to the "drawing board" as there is an opportunity to "get it right" on the future of a recycling scheme which will affect UK recycling rates for a generation.
She said: "We want to see a scheme which improves recycling in the UK and ensures a steady supply of recyclable material that can be reused for future packaging. Under existing proposals, funding meant for UK recycling could end up servicing local authority debt or be put to uses which do not improve our national recycling infrastructure.
"Government's haste to introduce a new system is undermining the system itself. It's time to work with retailers and manufacturers to ensure the public gets a world-class recycling system that collects and processes as much recyclable material as possible."
Jim Bligh, EPR project director at the Food and Drink Federation (FDF), said that EPR is a great opportunity to reduce the amount of virgin plastic used in packaging and drive UK recycling rates up and, by creating a circular economy.
However, he added: "But the government is dodging this opportunity. The current plans will create an ineffective and inefficient scheme, that will not deliver an improved infrastructure and could add up to £2bn annual costs for food and drink producers.
"EPR must be delayed, to allow time to build a new, efficient system to prevent further food price increases next year."
In a statement to Just Food, a Defra spokesperson said: "Our EPR scheme will place more responsibility on businesses to reduce excess packaging and to make items more easily recyclable.
"We have been engaging closely with manufacturers, retailers and packaging companies on the final design of the scheme and on delivery plans. We will continue to work with these vital groups to help shape future policy."