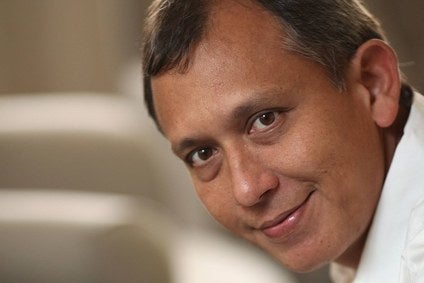 This week, bakery business ARYZTA announced it was in talks to invest in French frozen food retailer Picard while the M&A rumour mill span with reports Mondelez International is considering selling its rights to the Philadelphia brand. Elsewhere, The Real Good Food Co. said it was exploring options for its under-performing sugar business Napier Brown. We also spoke to FrieslandCampina's EMEA boss, Maurits Klavert to get an update on how the company was performing in the region. Here is the week in quotes.
"The bulls will probably appreciate the investment in a leading, well-reputed company. However, for investors who started to see more transparency after the Origin divestment, that new stake will add to the scepticism" – Jean-Philippe Bertschy, an analyst at Bank Vontobel, after bakery giant Aryzta announces it is in exclusive talks to buy a stake in French frozen food retailer Picard.
"The intention is to optimise and grow our brands and to focus resources – for example investments in marketing and innovation – appropriate to the needs of each business" – a spokesperson for Mondelez International refuses to comment on whether the company is planning a sale of its Philadelphia business – but admits it does "continually review the brands and products within our portfolio and their role in our business".
"In terms of potential, I think this part of the world has a lot more to offer. In terms of numbers it's not that high if you look at EMEA – the Middle East at the moment is not contributing as much as it could" – ?Maurits Klavert (pictured), FrieslandCampina's regional director for markets in Europe, the Middle East and Africa, says the region has much more to offer the business?.
"A market participant who is not happy with cash prices available to it may not resort to manipulative trading strategies in an attempt to artificially lower that price" – The US Commodity Futures Trading Commission's director of enforcement, Aitan Goelman, reflects after the body charged Kraft Foods Group and Mondelez International with manipulating wheat futures and cash wheat prices.
"Such a transaction, if successfully concluded, would enable the company to significantly strengthen its balance sheet and focus on more stable earnings growth going forward" – The Real Good Food Co. says it is weighing up the possibility of selling its poorly performing sugar business Napier Brown.
"Our business needs have changed in southern Georgia, so after a great deal of consideration, we've decided to take these steps in order to best serve our customers" – Noel White, president of Tyson Foods' poultry operations, on why the US meat group has decided to close a production plant in Georgia.
"It will enable us to accelerate research and production of added-value dairy products across areas, which could include spreadables, organics, gluten free and nutritional "grab and go" children's products" – Robert Graham, the MD of UK dairy Graham's The Family Dairy, on plans to open a GBP20m dairy facility in Stirling in Scotland.
"The sale process has not been completed yet. The selling consortium, which represents 51.55% of the share capital in Zito, is conducting negotiations with the two best bidders" – a spokesperson for Slovenian sovereign investment fund SDH says the sale process for food group Zito is still ongoing, despite reports Podravka was set to buy the stake in the business.
"We've got some really exciting plans for our drinks over the coming years, as we expand into new countries and continue to innovate and develop new great tasting drinks. To support this growth we have made the decision to step away from the food market and say a fond farewell to our veg and noodle pot ranges from May 2015" – a spokesperson for UK smoothie maker Innocent Drinks confirms it is axing its Veg Pots range.
"The main challenge is to find high-yield milking camels. How to resource this is the main challenge for us because there is big demand and to meet this demand we need more camels. Camel sourcing is a big challenge for us" – Emirates Industry of Camel Milk Products deputy general manager Mutasher al Badry talks of the challenges of running a camel-milk business.