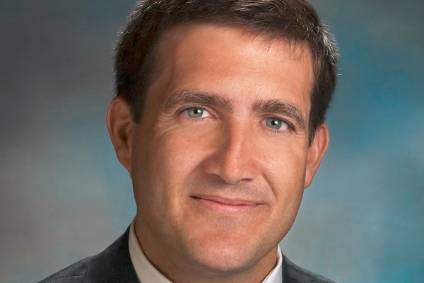 This week, TreeHouse Foods announced the acquisition of ConAgra Foods' troubled private-label arm for US$2.7bn. Kellogg posted yet another quarter of falling cereal sales, although CEO John Bryant insisted the category was improving. Kraft Heinz Co. announced a fresh swathe of job cuts across the US and Canada And just-food interviewed UK cheese maker Wyke Farms MD Richard Clothier who highlighted the challenges in the UK market for an independent dairy operator.
"The union of TreeHouse and ConAgra's private brands business establishes an industry leader in customer brands and custom products with significant scale, scope and skill and enables us to extend our reach in the grocery store by over 10 shelf-stable and refrigerated food categories. Importantly, the combination will also strengthen our ability to support our customers' efforts to build their corporate brands and offer consumers the best combination of choice and value" – Sam Reed, chairman and CEO of TreeHouse Foods, comments on the firm's move to acquire ConAgra's ailing private-label arm.
"The UK market is too obsessed with promotion. It's too obsessed with category and category strength. And no one is focusing enough on what the shoppers want… In the UK it is all about category muscle and brinkmanship, which is not conducive to a good retail sector" – Wyke Farms MD Richard Clothier says because of promotions, operating in the UK market is extremely tough for an independent dairy operator.
"In a market like the US, given the performance of the category in recent years, if we could stabilise the US cereal business in a stable category, I'd define that as success. So in the context of the Kellogg Company portfolio and hitting our low single digit sales growth target next year, we don't need to see growth from the US cereal business" – Kellogg CEO John Bryant insists its cereal business is where the company expects it to be at present despite another quarter of low sales.
"Our decision to consolidate manufacturing across the Kraft Heinz North American network is a critical step in our plan to eliminate excess capacity and reduce operational redundancies for the new combined Company. This will make Kraft Heinz more globally competitive and accelerate the company's future growth" – a Kraft Heinz Co. spokesperson confirms 2,600 jobs are to go in the firms latest wave of job cuts which sees seven plants closed.
"With food companies in the UK still mass producing and retailing food that increases the risk of obesity, diabetes, heart attack, stroke and depression there's an urgent need for action. That's why Health Action Campaign is calling on the government to make R&D tax relief for the food industry conditional on developing healthier food" – Health Action Campaign argued calls for tax relief for companies developing healthier alternatives in a bid to cut obesity.
"After 34 years at the helm, it is high time for me to secure the bright future of our business by transferring leadership and ownership to a much larger organisation with a compatible culture and business to propel us for the next 35 years. This union with Seneca is a very good day indeed for our employees, growers and customers. I am delighted" – James Reynolds, CEO of Gray & Co., comments on its acquisition by Seneca Foods.
"This should send a clear message to South Africa and their poultry industry that they will not be given a get out of jail free card every time AGOA rounds the turn to pass 'Go.' It makes no sense for the United States to give special preferences to countries that treat our trade unfairly" – National Chicken Council President Mike Brown backs the Obama Administration to hold South Africa accountable for failure to resume imports of US meat products.
"At Mondelez International, we are implementing our strategies to drive growth in both top and bottom line performance through an increased focus on our global, regional power brands and proven platforms. In order to enable growth in our power brands, like Belvita, we are taking steps to consolidate production of our much-loved brands in advantaged locations and plants" – a spokesperson for Mondelez International confirms plans to transfer Belvita production to a plant in the Czech Republic from Portugal.
"I'm so proud of our team. For us, this is much more than a recipe update, it's about honouring our history and continuing to fulfil our brand promise of making snacks that are both nutritious and great-tasting" – Kind LLC CEO and founder Daniel Lubetzky on why the US snacks maker is reformulating its Fruit & Nut bars in the US to contain 15-50% less sugar.
"The organisation has prime of place market positions in branded high-quality cheddar cheese and spreads, most particularly through the Cathedral City & Clover brands respectively, which we deem to carry high implicit value. Those brands are underpinned by well-invested manufacturing, packing and distribution capabilities, making for a lean and effective long-life dairy product organisation" – Shore Capital analyst Clive Black notes the sale of Dairy Crest's dairies division will leave the UK group well-placed to focus on its branded cheese and spreads portfolio.