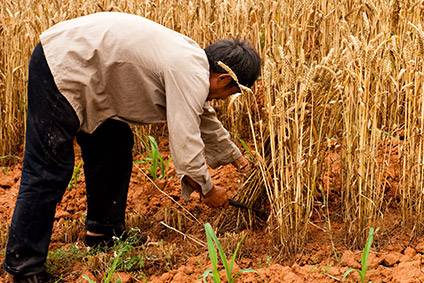 China this week set out plans to reform its agri-food sector, includiing working on food safety, the supply chain and expanding production. Elsewhere, Ireland's Glanbia snapped two nutrition-focused businesses and Mondelez International's 2016 results prompted questions about the effectiveness of margin targets.
China has issued a five-year reform programme for the country's food and agriculture industry, with its goals including improving food safety, making supply chains more efficient and increasing the amount of land used for food production.
Irish food maker Glanbia has entered into two deals to expand its performance nutrition business, with the acquisitions of Grass Advantage in the US and Body & Fit in the Netherlands.
Mondelez International booked lower sales and earnings in 2016 but insisted it continues to make progress towards its margin expansion goals.
(Story includes comparative data charts over three years).
Is Mondelez's margin target hurting sales? – analysis
Shares in Tyson Foods tumbled today (6 February) after the US meat giant revealed it had received a subpoena from the US Securities and Exchange Commission.
UK turkey processor Bernard Matthews could be set to cut 150 jobs in a bid to make the business "fit for future growth".
France-based supplier Agromousquetaires is preparing for a move into the UK private-label market in a bid to increase sales and expand product development overseas.
How French own-label group Agromousquetaires aims to grow – interview with CEO Christophe Bonno
Meat processor HKScan today (8 February) announced plans for job cuts and a review of the group's operating model to "improve profitability and competitiveness" after a "weak" performance led to a sharp drop in operating profit for 2016.
Food Union, a group of dairy and ice cream companies operating in northern Europe and Latvia, has received investment from PAG, one of Asia's largest private-equity firms, and US fund Meridian Capital in order to facilitate growth in China.
Reckitt Benckiser has signed a merger agreement with Mead Johnson to take control of the business for US$90 per share.