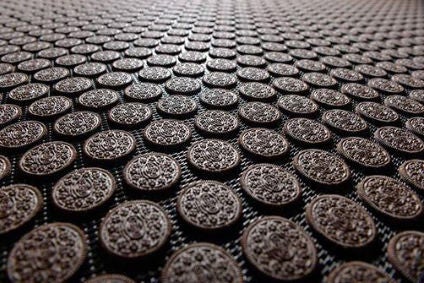 The speculation over where 3G Capital could look next intensified this week with a report in Switzerland that said a bid was being prepared for Mondelez International. Our M&A pages carried news of notable deals signed in Canada and New Zealand, while our sustainability section ran the latest pledge from a clutch from the world's largest companies in the seafood sector. And, in France, food holdings group Financière Turenne Lafayette was in the spotlight after it revealed an the preliminary conclusions of an audit into its finances. Click on the headlines for the full stories. If you don't subscribe to the site, you can get 30 days full access for GBP1, US$1 or EUR1 by clicking here.
Shares in Mondelez International jumped in after-hours trading in New York yesterday (14 December) after reports surfaced Kraft Heinz could be preparing a takeover attempt for the Oreo and Cadbury owner.
Eight of the world's major seafood companies have signed up to a ten-point ocean stewardship plan to try to boost traceability and crack down on illegal, unreported and unregulated fishing in their supply chains.
The preliminary conclusions of an audit into the financial state of French food industry holdings group Financière Turenne Lafayette have sent alarm bells ringing over the future of the William Saurin and Madrange owner.
Bellamy's Australia has had its request for its shares to be suspended as the infant formula and baby food group prepares an announcement on how it is trading.
Altamont Capital Partners has entered into an agreement to acquire Canadian frozen poultry manufacturer Maxi Canada from investment firm Lake Pacific.
Australian baked goods group Patties Foods has acquired New Zealand frozen convenience food producer Leader Products for an undisclosed sum.
A new government-industry "food partnership" initiative has been launched aimed at boosting exports from the Danish food sector by more than DEK30bn (US$4.2bn).
Canadian potato processor McCain Foods has announced plans to expand its production capacity for frozen French fries in North America.
Importers representatives in India are calling for the government to issue "clear and balanced" regulations on the promotion of food to children, ahead of the launch of national policy guidelines designed to stop the advertising of unhealthy food at children aged under 12.
PepsiCo chairman and CEO Indra Nooyi is to join an advisory panel for Donald Trump just weeks after she unwittingly sparked a social media storm over the US President-elect.