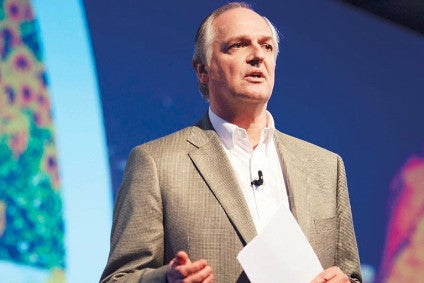 The profit warning from ARYZTA prompted speculation in the investment community the bakery giant could decide to shake-up its senior management. Elsewhere, Unilever's Paul Polman argued the FMCG giant's organisational revamp would help the company ride out the likely tough trading conditions on the horizon. And Glanbia set out plans for a venture in the US.
"Management credibility, which has taken a number of blows since a first profit warning in 2014 and the stock falling by almost two-thirds since then, has taken another dent and we believe this could precipitate management change" – Jon Cox, an analyst at French finance house Kepler Cheuvreux, argues this week's profit warning from Aryzta "may accelerate management change" at the Switzerland-based bakery group.
"I believe you'll see far more volatility in the global markets; you see it already now. We want to be sure our company is, on the one hand, resilient, and you see that we are dealing now much better with these shocks than ever before, but at the same time, also agile enough to jump on these new growth trends that are emerging. That is what we're preparing the company for; we're going through the next six months still with an enormous effort from everybody in the organisation to implement that" – after announcing Unilever's 2016 results – and surveying the trading environment in the year ahead, CEO Paul Polman seeks to underline why the FMCG giant is embarking on implementing a reorganisation of the business, dubbed Connected 4 Growth.
"This proposed venture will build on our position as the number one producer of American-style cheddar cheese and simultaneously expand our global position as a supplier of advanced technology whey protein to the nutritional sector" – Brian Phelan, CEO of Glanbia's nutritionals division, explains why the Irish dairy and ingredients supplier is in talks with three US dairy suppliers, including Dairy Farmers of America, over the formation of a stand-alone joint venture in the country.
"The incoming Trump administration and its agriculture policies and other policies towards Mexico pose to seriously worsen Mexico's food security situation" – Alejandro Calvillo, director of Mexican consumer advocacy organisation El Poder del Consumidor, sends a warning about the impact the new US President could have on the country's food sector.
"Anything that is high in salt, sugar or fat may be categorised or looked into," he said, "but then many traditional Indian foods like samosa, jalabi and gulab jamun would also fall in the category" – Sagar Kurade, president of the All India Food Processors' Association, expresses his concern at speculation the country's government is mulling over whether to introduce taxes on sugar and fat.
"From a government perspective, that [tax on unhealthy foods] is not the priority. The priority is very much getting the GST in line" – Sudip Sinha, an analyst at Rabobank, expects India's government will focus this year on implementing its plans for a national Goods and Services Tax (GST), rather than introduce fiscal measures on foods deemed unhealthy.
"The last seven months have certainly been incredibly difficult but we are confident that the sector will overcome the challenge created by Brexit. The fact is that mushrooms are the second largest vegetable category in the UK, yet the market is not self-sufficient and needs to import 50% of their mushroom requirement" – Padraic O'Leary, Walsh Mushrooms' managing director, reflects on recent trading conditions as the Irish group announced its acquisition of local peer Golden Mushrooms.
"Smart data has become a game-changer for manufacturers who chose to embrace it – from forecasting demand for individual products in different markets and even different stores, to optimising pricing and promotions to gain competitive advantage" – IRI's Stephanie Augier explains how food manufacturers can navigate the range re-sets at a number of major grocers.