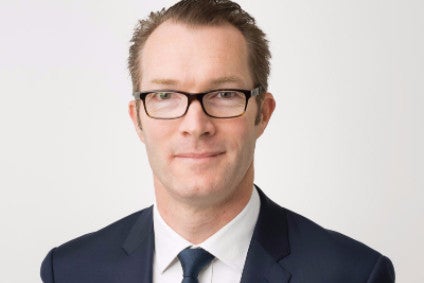 Greencore this week announced an acquisition in the US that will quadruple its sales in the market and make the Irish group a more national player in the country. Thailand's Charoen Pokphand Foods also announced its own US deal, buying frozen-food group Bellisio Foods. And we spoke to Nestle about travel retail, UK popcorn maker Joe & Seph's about Brexit and Welsh Hills Bakery about its plans to enter China.
"The acquisition of Peacock will transform our US business" – Greencore CEO Patrick Coveney on the Ireland-based convenience food group's US$748m purchase of US peer Peacock Foods.
"This transaction marks the first step of our entry into the world's largest food market, where we see significant growth and synergy opportunities" – Adirek Sripratak, the CEO of Thailand-based food giant Charoen Pokphand Foods, on the company's $1.08bn acquisition of US frozen-food maker Bellisio.
"I think it's a bit early, candidly, for me to talk to it. We're still working on multiple different projects with Nissin. You can be sure that it's a question that the board will be asking as well" – after unveiling three initiatives between Premier Foods plc and Nissin Foods Holdings, Gavin Darby, the CEO of the UK group, answers one analyst who asked what the "materiality" of the company's product development and distribution work with its Japanese partner (and shareholder) will be in the next five years.
"The whole world of millennial consumer and the emerging middle-class consumer in Asia and LatAm continually creates opportunities for us" – Stewart Dryburgh, the general manager of Nestle's international travel retail unit, talks to just-food about the factors that can drive the food giant's business in the channel.
"My view on [Brexit] was anything from a business perspective that increases uncertainty is probably worth avoiding. Now we are where we are. I'm pretty positive about the next few years in sales" – Adam Sopher, the co-founder of fledgling UK popcorn firm Joe & Seph's, tells us how he feels about the UK leaving the EU.
"It is important for us at HKScan that we always follow the principles of good governance and our code of conduct. We have initiated the investigation to ensure this" – HKScan CEO Jari Latvanen after the Finland-based meat group launched an internal probe into its Baltic unit.
"We are extremely pleased that the company can now move forward with its reporting process as we put these challenges behind us. Our business is uniquely aligned with consumer habits and lifestyles, and we are excited about the fiscal year 2017 launch of our five new core platforms for growth" – Hain Celestial founder, president and CEO Irwin Simon announces the completion of a review by the US group's audit review into concessions the company had made to distributors. The review found "no evidence of intentional wrongdoing in connection with the company's financial statements".
"Adding Organic Valley to the current lineup of Dean Foods branded dairy products enables Dean Foods to offer retail customers the largest and most comprehensive dairy offering across multiple segments with national brands that consumers know and trust" – Dean Foods CEO Gregg Tanner explains why the US milk supplier has entered into a joint venture to expand distribution of the Organic Valley brand, which is owned by US farmer cooperative CROPP.
"Our goal is to further reduce pressure on the shelves in Germany and Europe by satisfying the Asian demand where it originates" – Nichole Duttine, sales director at Milupa Nutricia, Danone's German infant formula business, explains why the French group has teamed up with German online infant formula retailer Windeln.de.
"The awareness of food intolerances is high in [the UK]; we understand it and have developed solutions. In many other countries, such as China, they are only just beginning to figure it out, which gives us a huge head start" – Julian Cruttenden, head of commercial at Welsh Hills Bakery, tells just-food why the company has been targeting entering China with free-from brand Lovemore.