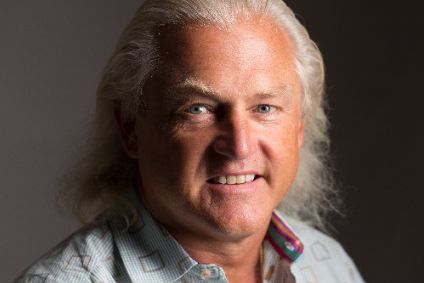 Bumble Bee Foods former chief executive Chris Lischewski has been jailed by a San Francisco judge for more than three years for his role in a conspiracy to fix tuna prices.
The US Department of Justice (DoJ) said in a statement yesterday (16 June) Lischewski has been sentenced to 40 months in prison, and hit with a criminal fine of US$100,000 for "his leadership role in a three-year antitrust conspiracy to fix prices of canned tuna".
Lischewski was formally charged in May 2018 by a federal grand jury in San Francisco, and then underwent a four-week trial late last year.
"He was convicted on the single count of participating in a conspiracy to fix prices of canned tuna," the DoJ said, adding that the former CEO was a "leader or organiser of the conspiracy and that it affected over $600 million dollars of canned tuna sales".
However, Lischewski was not alone in the conspiracy. Late in 2016, senior vice-president of trade marketing Kenneth Worsham became the second Bumble Bee executive to plead guilty, joining senior vice-president of sales Walter Scott Cameron.
And in May 2017, Bumble Bee agreed to plead guilty to one count of price fixing and to pay a criminal fine of $25m. Then last November, the company filed for Chapter 11 bankruptcy in the face of criminal fines and lawsuits related to the case.
Other US seafood companies were also implicated, namely StarKist Co., a unit of South Korea's Dungwon Group, and Chicken of the Sea, owned by the Thai Union Group. And last year, the fourth executive implicated in the case, former StarKist senior VP of sales Stephen Hodge, also pleaded guilty.
Thai Union's subsidiary, Tri-Union Seafoods, had emerged as the whistleblower in the case back in 2017 and was hence given exemption to any charges or prosecution.
Makan Delrahim, the assistant attorney general of the DoJ's Antitrust Division, said in yesterday's statement: "The sentence imposed today will serve as a significant deterrent in the C-suite and the boardroom. Executives who cheat American consumers out of the benefits of competition will be brought to justice, particularly when their anti-trust crimes affect the most basic necessity, food. Today's sentence reflects the serious harm that resulted from the multi-year conspiracy to fix prices of canned tuna."
The DoJ noted that its investigations are still ongoing into price fixing in the packaged seafood industry, headed up by the department's Antitrust Division in San Francisco and the FBI's San Francisco field office. "Anyone with information on price fixing, bid rigging, or other anticompetitive conduct" have been encouraged to inform the Antitrust Division.
John Bennett, the FBI's special agent in charge in the San Francisco office, added: "This brings us closer to our goal; allowing our citizens to be able to purchase food in an unbiased market within an efficient and fair economy, free of corporate greed.
"This sentence is the result of our commitment to holding corporations and senior leadership accountable for their actions, whether they operate in the food supply industry or elsewhere."