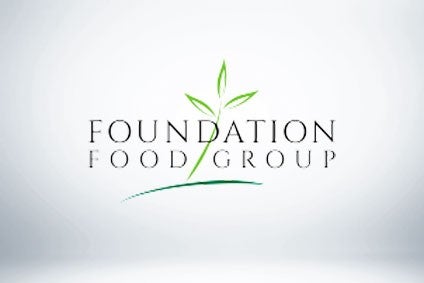 US-based Foundation Food Group and three contractors will be fined almost US$1m by the country's health and safety authority over the death of six workers linked to a liquid nitrogen leak at a poultry plant.
The incident occurred in January at Foundation Food Group's (FFG) facility in Gainsville, Georgia, when five workers were killed on-site and another later died in hospital as a result of a freezer malfunction, releasing colourless and odourless liquid nitrogen into the air.
Those workers were not trained on "the deadly effects of nitrogen exposure – and were overcome immediately", the Occupational Safety and Health Administration (OSHA), noted in a statement on Friday (23 July).
OHSA said it found FFG and Messer LLC of Bridgewater, New Jersey, "failed to implement any of the safety procedures necessary to prevent the nitrogen leak, or to equip workers responding to it with the knowledge and equipment that could have saved their lives".
The two companies and contractors Packers Sanitation Services of Kieler, Wisconsin, and FS Group of Albertville, Alabama, were cited for a total of 59 violations and the health and safety authority has proposed US$998,637 in penalties.
Kurt Petermeyer, OSHA's regional administrator in Atlanta, said: "This horrible tragedy could have been prevented had the employers taken the time to use – and teach their workers the importance of – safety precautions. Instead, six workers died as a result of their employers' failure to follow necessary procedures and to comply with required safety and health standards.
"We hope other industry employers learn from this terrible incident and comply with safety and health requirements to prevent similar incidents."
The companies have 15 business days from receipt of the citations and penalties to comply, request an informal conference with OSHA's area director, or contest the findings before the independent Occupational Safety and Health Review Commission.
Just Food has approached FFG via email today (26 July) for a responses to the OSHA report.
OSHA comes under the purview of the US Department of Labor. Marty Walsh, the Secretary of Labor, added: "Six people's deaths, and injuries suffered by at least a dozen others, were entirely avoidable. The Department of Labor is dedicated to upholding the law and using everything in our power to get justice for the workers' families.
"The bottom line is no one should leave for work wondering if they'll return home at the end of the day, and the Department of Labor is committed to holding bad actors accountable."
FFG supplies poultry products to the retail and foodservice channels. The business was formed in 2018 as a joint venture between Prime-Pak Foods and Victory Processing headed up by CEO Jerry Wilson and CFO Kathy Ford. Last year, the two firms were merged under the FFG umbrella, and the business now has a total of four plants – three poultry processing sites and a prepared meals facility, all located in Gainsville.
A spokesperson for Messer said the company received notification of the OSHA's citation last Friday, adding that "shortly after the incident, we extended an offer of support through the lawyers of the families to address their immediate financial needs".
A statement sent to Just Food noted: "Messer has cooperated fully with OSHA and CSB in their investigations. Messer is committed to learning from the investigations into this tragic incident and doing its part to prevent it from happening again. Due to pending litigation, we are unable to comment further at this time but are committed to each investigation and our shared goal of discerning the cause of this tragic accident."
A spokesperson for Packers Sanitation Services, meanwhile, offered a response via a statement: "Our employees were not onsite at the time of the accident and were in no way involved with this tragic incident. We are also not involved in the operation or mechanical maintenance of this equipment. While we cooperated with OSHA during the review, we fundamentally disagree with these citations and plan to contest them."
A person answering the telephone at FS Group said there was no one available to comment.