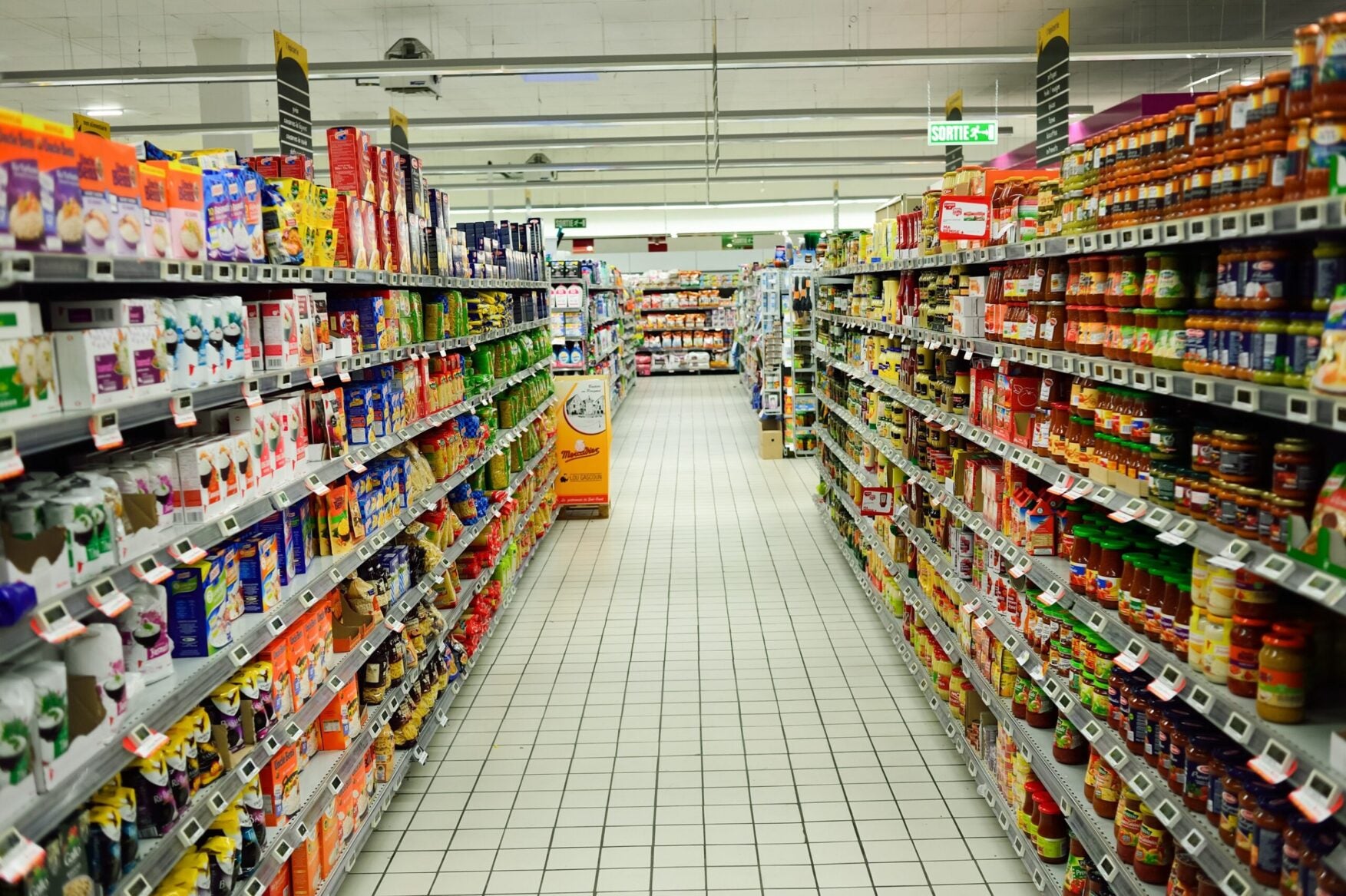 France has reached an agreement with food retailers to set the "lowest possible price" on a range of products in a battle against inflation.
Dubbed the "anti-inflation quarter", lasting until June, France's Economy Minister, Bruno Le Maire, said today (6 March) the pact will represent "several hundred" millions of euros, which will come out of retailers' margins.
In an effort to give consumers in France relief from what Le Maire described as the worst inflation since the 1970s, the agreement will be reviewed again in June, when the retailers "will ask the major manufacturers to renegotiate their prices".
Struck in collaboration with Olivia Grégoire, the minister in charge of small and medium-sized enterprises (SMEs), the deal is regarded as "the most effective, most durable system possible, to protect our compatriots against the increase in daily prices", according to Le Maire.
"I am happy to announce that with the distributors, we reached an agreement this morning on consumer prices which will allow us to have the lowest possible prices on a number of everyday products for a period of a quarter," he explained in a statement.
Le Maire added: "This anti-inflation quarter will be a massive, effective and protective device. It will guarantee on a high number of references which will be freely chosen by the retailers, the lowest possible price level. This will be taken from retailers' margins, which represents an effort of several hundred million euros granted by distributors for the purchasing power of households."
To preserve food producers' incomes, the so-called Egalim law will still apply through the period of the agreement. That law is designed to protect agricultural producers in their trade negotiations with retailers.
On applicable products, Le Maire said "that it is up to retailers to choose their products and that, from one region to another, it is not necessarily the same products that will be concerned".
Designated items will be flagged with a "tri-colour" logo.
Le Maire pointed out that prices of some base foods, such as sunflower and wheat, along with freight costs, had come down from their highs and it was only fair that suppliers act accordingly.
"I remind you that when prices rose, manufacturers asked us to be able to revise their prices because the cost of inputs and the cost of transport had risen sharply. Today, these costs are falling," he said. "There is no reason why the upward repercussions should happen immediately and the downward repercussions should not happen immediately either."
The "weight of inflation must be shared", Le Maire stressed, and "everyone has to do their part".
He added: "The state has taken its part with the energy shield. I am delighted that this morning, the retailers, in a massive, collective, effective way, are also doing their part to protect our compatriots against the increase in the prices of basic necessities, food products and everyday products."