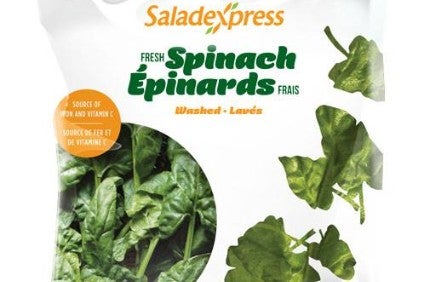 France-based agri-food cooperative Agrial has taken a "minority" stake in Canadian vegetable products supplier Saladexpress.
Sylvain Racette, the chief executive of Saladexpress, declined to disclose the investment amount when contacted by just-food because the details are private, and would only say: "Agrial's minority stake in the business will lay the groundwork for the future growth and sustainability of its fruit and vegetable sector in Québec and in North America."
He added: "The first order of business will be to modernise Saladexpress's factory" at Saint-Rémi in Québec, where the firm employs 120 people.
Saladexpress was founded in 1989 and focuses on pre-sliced salads and vegetables. As well as Québec, the company has operations in Ontario and the Maritimes.
Agrial, a major player in the French food sector with annual revenues of 2017 of EUR5.5bn (US$6.5bn), supplies fresh fruits and vegetables under brands such as Florette and Priméale, while it also has a fresh purées and soups segment, Créaline.
"This partnership, the first of its size for Agrial in Québec, will be mutually beneficial," Racette said. "We're currently laying the groundwork for growth. This requires an investment to boost factory productivity and maintain and even increase our workforce."
Bertrand Totel, director of Agrial's fresh vegetables and fruits division, said: "By partnering with a local leader, we're helping the expansion of a Québec business. Combining Agrial's expertise and Saladexpress's market knowledge allows Agrial to establish a foothold in a growing market, while providing Saladexpress with a partner that has well-known brands popular with consumers."
Agrial's minority interest in Saladexpress builds on two acquisitions in the charcuterie sector made in 2017. The company snapped up Brittany-based family firm Tallec and Brient, which specialises in pâtés, ham and salad dishes.