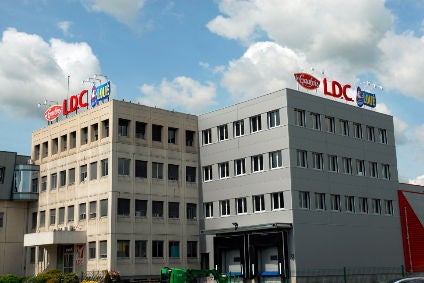 France-based poultry giant LDC has announced it is in talks to acquire Société Ramon, a local processor in its domestic market.
LDC said it is in "exclusive negotiations" to buy Ramon, a move it is looking to make to "meet strong demand for French poultry".
The potential deal was disclosed alongside LDC's first-half financial results. LDC said the transaction will be subject to approval from French competition officials but the company said it is planning to integrate its prospective new asset into its business during its next financial year.
LDC has struck a series of acquisitions in recent months, including France-based duck-meat suppliers Marcel Favreau, Péridy and Couthouis.
In May, a French commercial court chose a consortium led by LDC to take over ailing local chicken processor Groupe Doux.
LDC booked a 4.9% increase in first-half turnover to EUR1.94bn (US$2.2bn). On a like-for-like basis, revenue rose 2.7%.
Underlying operating income dropped 2.3% to EUR91.1m. LDC posted a 0.3% dip in first-half net income to EUR68.3m.