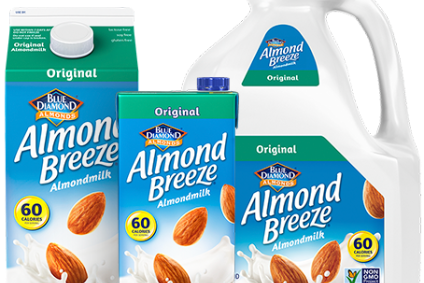 The legal dispute between Australia's Freedom Foods Group and US-based almond supplier Blue Diamond will be decided by a court of arbitration in America.
In an update issued today (8 March) to the Australian Securities Exchange (ASX), UHT milk and plant-based drinks manufacturer Freedom Foods said "all matters in dispute between the parties that are currently the subject of three sets of proceedings in the United States and Australia, will now be determined in the Californian Arbitration".
The dispute between the two companies first became public at the start of last year when it was reported California-based Blue Diamond was planning to sue Freedom Foods over a licensing disagreement.
It then started legal proceedings in September when it claimed Freedom Foods was working to undermine Blue Diamond's market share for its own financial gain after it started using the purchased almond base from Blue Diamond to make its own competing products.
Blue Diamond said it was seeking compensatory and general damages for what it alleged was is a breach of the licence agreement.
Freedom Foods, which has a licence agreement to manufacture and distribute the Blue Diamond Almond Breeze product in Australia and New Zealand, then revealed in October it had started legal proceedings against the US firm in the Federal Court of Australia.
It sought a declaration that it had not breached a licence agreement between the two parties by manufacturing, packaging, selling and distributing Milklab almond milk products or private-label almond milk products and that it is not obliged to obtain almond milk base ingredients exclusively from Blue Diamond for the production of its products.
Freedom Foods wanted to have the matter resolved in the Australian courts but now it needs to convince a US arbitrator its licensing deal with Blue Diamond was anti-competitive.
In its statement to the ASX, it said "Australian law is to be applied by the arbitrator in determining the applicants' claims" and that Blue Diamond has agreed that it would not raise objection to the Australian consumer law being applied to Freedom Foods' claims under US arbitration.
just-food asked Blue Diamond for its comments on the latest developments in the dispute.
Michael Donner of Hanson Bridgett, Blue Diamond's American lawyers, said: "Blue Diamond is grateful that the Australian Federal Court brought the Australian action to a rational conclusion and that this dispute is now going back to California for an expedited arbitration. We are confident in the merits of Blue Diamond's claims against Freedom and that it will prevail."