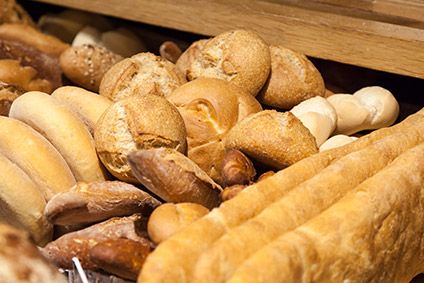 French fund Ardian has struck a deal to buy Spanish bakery groups Berlys and Bellsolà, with a plan to combine the two businesses.
Ardian has agreed a transaction with the owners of the two businesses that will see the investment firm become the majority shareholder in the enlarged business.
Financial details were not disclosed. Ardian said the deal remains subject to competition approval but it expects the transaction to be completed by the end of the first quarter of next year.
Berlys, been controlled by the funds Alantra and Artà Capital, supplies products including pre-baked bread, frozen bakery items and confectionery to retailers, foodservice operators and industrial customers.
Set up in 1994, Berlys, which is based in Navarra, has nine plants and supplies to more than 20 countries.
The origins of Barcelona-based Bellsolà date back to 1890. Bellsolà's majority shareholder is Landon Group Corporativo and the business has two plants in Spain from which it supplies nationally, as well as serving export markets, with products including ready-to-eat bread, frozen products and pastries.
Combined Berlys and Bellsolà will generate annual revenues of around EUR300m (US$349.8m) and more than 1,700 staff. The enlarged business will serve over 30 countries, it added.
"We have detected an excellent opportunity to consolidate a competitive company willing to grow and innovate. The priority for Ardian is to guarantee the continuity in the success that both projects had so far, and that the combination of both companies benefits their clients, thanks to better service, more innovation capacities, and a broader offer," Gonzalo Fernández-Albiñana, the managing director of Ardian's operations in Spain, said.
Berlys chairman Julio Muñoz has been lined up to be the new group's chairman. Bosco Fonts, Bellsolà's general manager, is set to be its CEO.
Muñoz said: "After our continuous growth over the past few years both in terms of sales and profitability, the combination with Bellsolà will allow us to consolidate our position in the market thanks to an increased production capacity, the expansion of our commercial reach and the increase of our innovation potential."
Fonts added: "The combination with Berlys is an important step for us which acknowledges the work done by our company over the past few years, and will allow to improve our services and boost our business while we maintain our willingness to grow and the constant search for the best possible answer to our customers."
The deal is the third announced by Ardian in the food sector in 2017. In January, the fund took a minority stake in French frozen sandwich and snack maker Piz'wich in order to support the group's international expansion.
A month later, Ardian sold its interest in Frostkrone, the Germany-based supplier of frozen convenience food, to buy-out house Emeram Capital Partners.