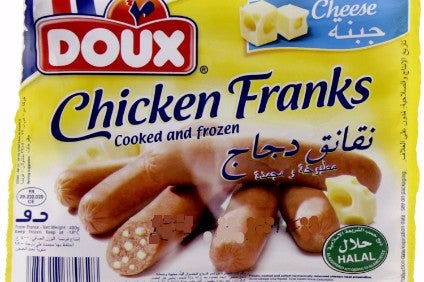 Loss-making French poultry producer Groupe Doux reportedly announced its intention to file for liquidation on Friday (23 March).
The company, linked with a takeover bid from Ukrainian-based agri-food group MHP, will have the verdict on any filing delivered by a commercial court in Rennes.
Doux's discussions with MHP continue but it is possible a successful outcome would involve at least part of the Doux processing business being relocated to Ukraine.
Other potential buyers have until midnight on 28 March to come forward.
Chateaulin-based Doux, which was founded in 1955, is owned by French co-op the Terrena Group.
Terrena took on the responsibility of supporting Doux's business in April. All creditors have been paid by Terrena but it has said it cannot carry on doing so indefinitely.
As recently as 21 March, MHP said it possesses the tools to turn around Doux.
MHP, which also has a large chicken processing business, is believed to have submitted a takeover proposal for the ailing Doux earlier this month to a French government restructuring body and was also in discussions with the Brittany-based firm's shareholders.
Reports said MHP was ready to invest EUR150m (US$185.6m) in transforming Doux on condition the French state invests too.
Doux revealed it was suffering economic difficulties back in September.
just-food has contacted Terrena Group for a comment.