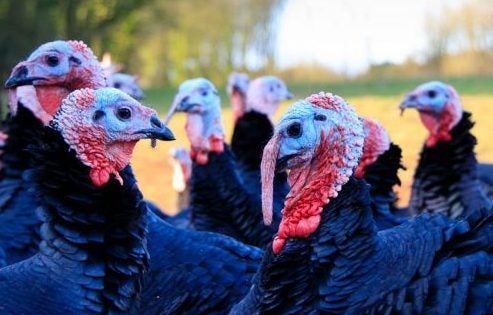 French poultry giant LDC has entered the UK with the acquisition of a majority stake in Wales-based peer Capestone Organic Poultry.
LDC is to buy 75% of the business. Julian Scale, who set up Capestone Organic Poultry on the family farm, and its chief executive Rob Cumine are to reportedly remain shareholders. Financial terms were not disclosed.
LDC, which disclosed the investment alongside its first-half sales results, said Capestone held around 7% of the UK market in free-range and organic poultry.
UK demand for local products in these areas had "grown strongly" in the wake of Brexit, LDC noted.
Some 70% of Capestone's turnover, which LDC said stood at around EUR32m (US$37m) in 2020, is generated through sales to retailers. The processor, based in Pembrokeshire in south-west Wales, also sells to e-commerce players and to baby-food businesses.
"In this local market for free-range poultry, the LDC Group will be able to provide its expertise in premium poultry," the French business said in a stock-exchange filing.
The same statement carried figures that showed LDC grew its sales by 12.9% in the first half of its financial year to EUR2.39bn. Like-for-like sales rose 10.8%, with like-for-like volumes 5.3% higher.
LDC said it had benefited from better prices in the second quarter and improved foodservice and export sales.
The bulk of LDC's sales are generated in France. Outside its home market, revenue rose 19.4% to EUR228.9m, or by 18.8% on a like-for-like basis. Like-for-like volumes increased 5.7%.
Full first-half results are set to be published next month.
LDC's most recent acquisition was sealed in April when the French competition regulator gave the company the all-clear to buy local peer Ronsard – after the processor agreed to sell a clutch of assets to get the deal through.