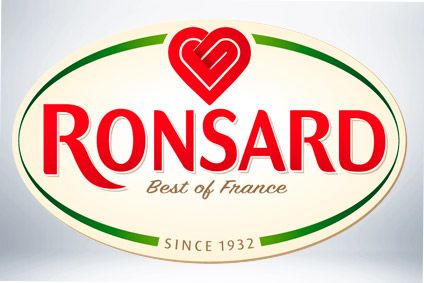 French poultry processor LDC has agreed to sell three slaughterhouses owned by Brittany-headquartered peer Ronsard in order to comply with a takeover ruling by the country's competition regulator, which has also excluded a fourth site.
Clearance from the Autorité de la Concurrence was the final hurdle in a deal LDC entered into last year with Ronsard's owner Eureden Cooperative.
The regulator identified competition issues in Ain in the Auvergne-Rhône-Alpes region of eastern France, and Morbihan in Britanny, where Ronsard operates facilities, and has approved the transaction on the condition LDC divests those operations.
LDC, which owns the Le Gaulois, Maître Coq, Marie and Loué brands, said in a statement that Ronsard runs seven facilities in France, three of which it will take over in accordance with the regulator's ruling, located in Brittany, Aquitaine and Ile-de-France.
Another three in La Bresse in Ain will be sold by LDC amid the competition concerns identified by the Autorité de la Concurrence.
Meanwhile, the so-called CADF slaughterhouse in Morbihan will be retained by Eureden.
LDC added that the four sites now excluded from the deal represented a turnover in Ronsard's 2019/20 fiscal year of EUR38m (US$45.5m), and which employ a total of 170 workers.
The regulator explained: "The LDC and Ronsard groups are both mainly present in Ain, Morbihan and Landes. In these last two departments, the operation does not harm competition because breeders will continue to have alternative outlets to the new entity (competing slaughterhouses) to sell their production. Concerning Ain, the operation leads to the strengthening of the position of LDC, which was already a major buyer in the area, thus depriving the breeders of alternative outlets in the area."
It continued: "The Ronsard group currently provides standard turkey slaughtering services in its CADF slaughterhouse in Morbihan for third-party operators, who then use the slaughtered animals to market them in the form of fresh meat or processed products, markets in which Ronsard is hardly present.
"However, the situation is different with regard to the LDC group, which is present in these downstream markets for the marketing of standard turkey meat and products made from turkey meat. The Authority therefore considered that LDC, by acquiring control of the CADF slaughterhouse, could hinder its competitors' access to this slaughterhouse.
"Given in particular the generally limited market shares of the Ronsard group on the various markets for the marketing of fresh meat and products made from poultry meat, the existence of powerful competing groups and the counter-power of buyers (market players, large-scale distribution, out-of-home catering and the agri-food industry), the Authority considered that the transaction was not likely to harm competition in these markets."