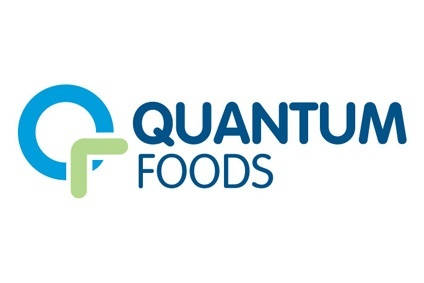 South Africa's Quantum Foods has revealed two separate entities will acquire stakes in the business after the poultry and eggs producer last week flagged potential interest from the market.
Silverlands II, an investment fund operating out of Luxembourg and run by London-based SilverStreet Capital, has "entered into binding agreements with certain institutional shareholders" to acquire 32% of the business, Johannesburg-listed Quantum Foods said in a stock-exchange filing on Friday (10 July).
The transaction – for a maximum of six South African cents a share – was spearheaded by Silverlands' wholly-owned subsidiary Aristotle Africa Sarl. Both Silverlands and SilverStreet are "long-term investors" in Quantum, the poultry processor said.
Quantum said the deal is expected to close sometime next week.
And today (14 July), Astral Foods, another South Africa-based poultry producer, said it had acquired a 6.4% stake in Quantum to secure the supply of broilers amid concern its existing contract with the company might be put at risk.
"Following a material change in the shareholding of Quantum, Astral has been concerned that its current broiler supply agreement with the company could be jeopardised over the long term," Astral, based in Centurion in Gauteng province, said in a statement.
The new holdings in Quantum follow the purchase in June of a 32.1% share of the business by local poultry processor Country Bird Holdings, which acquired the stake from Zeder Investments.
Quantum, meanwhile, supplies around 30% of Astral's live broiler chickens processed in the Western Cape. That equates to about 12% of the total broilers being slaughtered by Astral.
"If there is to be a change in control of Quantum, it could adversely impact the broiler supply agreement with them, and Astral would most probably have to consider a significant investment in broiler production capacity to ensure the continued supply of live broiler chickens to its County Fair operation in the Western Cape," Astral noted.
Chris Schutte, Astral's CEO, added: "The rationale for Astral acquiring a minority stake in Quantum was to ensure that Astral's current arms-length medium- to long-term supply agreement with them remains intact."
Free Report
VC funding trends to watch out for in Consumer
Consumer industry investors across the world are betting big on the ESG trend to pick up in the future and are focusing on backing the start-ups and emerging companies working in the meat-alternative products category. 
The top two deals in this category were the $500 million investment raised by Impossible Foods and the $347 million investment deal for Future Meat Technologies.
GlobalData's
Venture Capital Investments – Consumer 2021 will help you d
ive into the capital raising landscape across regions and themes.
Use the report to identify emerging signals and trends across Consumer, formulating winning strategies for the road ahead.  
by GlobalData