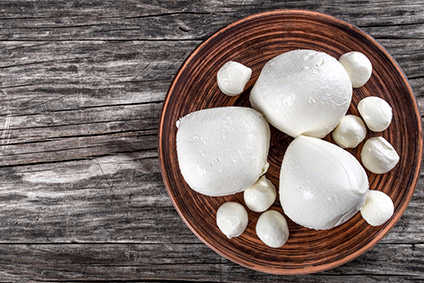 Dutch dairy group FrieslandCampina has joined forces with local peer Royal A-ware on a mozzarella production and delivery venture.
The cooperative said it hopes to be able to deliver mozzarella cheese to its customers from the beginning of next year.
Under the terms of the deal, FrieslandCampina will supply the milk and is responsible for selling the cheese. Royal A-ware will take care of the processing of the milk and the production of the cheese at a new mozzarella production facility in Heerenveen. The construction of the site has its origins in a previously-announced collaboration between Royal A-ware and New Zealand's Fonterra, the world's largest dairy co-op.
The businesses also have an existing partnership based around the production and sale of whey which remains unaffected by the new deal.
Hans Meeuwis, the president for FrieslandCampina Dairy Essentials, said: "Mozzarella cheese remains an attractive growth segment. We are thus further expanding our international position in mozzarella cheese. We are broadening the range for our customers and it enables us to further expand our product portfolio.
"In addition to smart investments in our own production locations, partnerships are an important part of our strategy to create more value."
In January, Royal A-ware announced a joint venture with Irish dairy and sports nutrition group Glanbia which will see the pair build a new continental cheese production facility in Ireland.