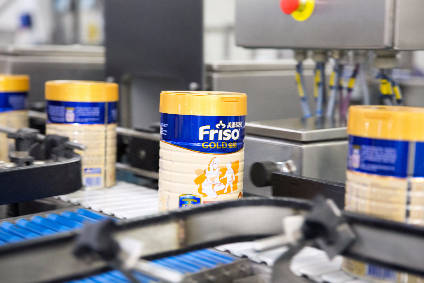 Dutch dairy giant FrieslandCampina plans to discontinue production of milk powders at two plants in its home country, with one of the facilities set to be closed completely.
As the owner of the Friso and Friesche Vlag dairy brands in the Netherlands pursues a strategy to "further optimise its production network", the company's plant in Dronrijp has been earmarked for closure in April 2022.
Production of whey and milk powders will be discontinued from the 15 January at its facility in Gerkesklooster, although the site will still manufacture other dairy products such as cheese, FrieslandCampina said in a statement.
The decisions will result in the loss of 57 jobs across the two sites.
Last month, the dairy major announced 195 positions would go at a couple of plants in Germany – Heilbronn and Cologne – as part of a cost-cutting drive. In November, FrieslandCampina said hundreds of jobs at the company could go as the group accelerates moves to cut costs and "optimise" its business. The co-op, owner of brands including Milner cheese and Yazoo milk drinks, said it "anticipates" cutting approximately 1,000 jobs by the end of 2021, with the cuts to come "mainly" in the Netherlands, Belgium and Germany.
Commenting on the latest developments, Hans Meeuwis, the president of FrieslandCampina's Dairy Essentials division, said: "We are continuously looking for ways to further improve our position with regard to milk processing, value creation and cost optimisation. Needless to say, we do this with all interests in mind and concern for all employees involved. As a site, Gerkesklooster remains important for the production of other dairy products such as cheese."
FrieslandCampina noted powder production at the Gerkesklooster plant served as an "emergency milk-processing facility in the event of a failure elsewhere in the network".
Powder products produced at the Dronrijp facility – which comes under the co-op's ingredients division – for applications across infant formula, medical and sports nutrition will be transferred over to other plants once the site is shuttered.