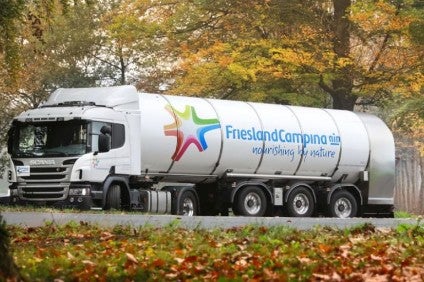 FrieslandCampina, the Dutch dairy cooperative, is mulling whether to set up another production plant in its home market.
The co-op, among the world's largest dairy companies, is looking at options to build "a sustainable and innovative" processing plant in the Netherlands.
Should FrieslandCampina press ahead, the factory will process milk from its members into fresh dairy products and cheese, as well as ingredients used by manufacturers of early-life and adult-nutrition foods such as infant formula.
In a statement, FrieslandCampina said: "Due to the potential size of the new plant, as well as sustainability and technical requirements, a greenfield location is foreseen."
Approached by just-food for further comment, a spokesperson declined to comment on how the plant would be sustainable and innovative.
The spokesperson did say the factory would be "on top of other production facilities" and added: "With this new facility we would increase the flexibility of our supply chain to meet increasing market demand for special milk flows and accommodate anticipated growth for the coming years.
"We have 17 locations in the Netherlands that process member milk. But there also locations that produce and process ingredients or packing locations.
"At this moment we cannot say how long the construction will take as we are exploring opportunities. Nor can we say when the first manufacturing will start."
In December, FrieslandCampina struck a mozzarella production tie-up with German peer DMK Group. The same month, FrieslandCampina acquired three businesses – one in Spain and two in the US.