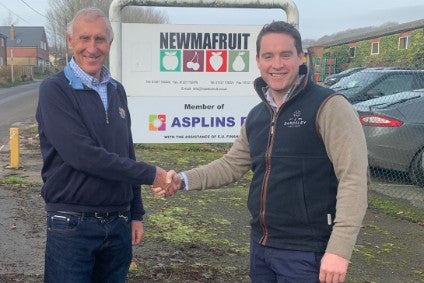 Bardsley England, a UK-based fruit cultivator and distributor, has snapped up local peer Newmafruit.
Family-run Bardsley England is majority owned by Greenyard, a fruit and vegetable producer located in Belgium that took an additional stake in the UK business last year, building on a minority interest acquired in 2016. Greenyard owns 51% of the business.
Headquartered in the county of Kent, south-east England, Bardsley England grows apples, pears, plums and apricots mainly supplied to major supermarket chains. Following the deal for Newmafruit, the group now produces 23,000 tons of fruit across 2,100 acres.
"The purchase of the Newmafruit business further strengthens Bardsley England's position in the top fruit industry as one of the leading growers in the UK, and opens up opportunities to ensure strategic alliances with customers through their JV with Greenyard," the company said in a statement.
Managing director Ben Bardsley added: "Newmafruit is an excellent addition to the Bardsley England group. We recognised a well-organised business with a robust structure in place, full of great people and an ethos akin to our own."
Owned by the Newman family, Newmafruit cultivates apples, pears, plums, cherries and strawberries supplied to retail, foodservice, wholesalers and processors from its farm base in east Kent.
Chairman Melvyn Newman said: "We are delighted to be handing over the reins of our family business and putting it in the very capable hands of another family business who not only recognise the true art of running a top fruit enterprise but also have a solid vision for the future of the industry and realise the need to invest in both people and technological advances."