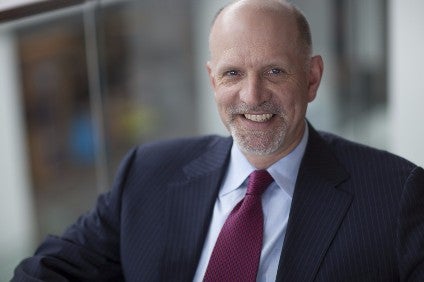 General Mills' recently-installed CEO Jeff Harmening has set out four "priorities" for the US food group as it tries to improve its "top-line growth trends" in its new financial year, 12 months in which the Yoplait maker has forecast sales will fall.
Harmening said General Mills would look to grow its cereal business globally, try to use innovation to "improve" its US yogurt business, invest in "differential growth opportunities" – including Mexican-style brand Old El Paso – and manage the company's "foundation businesses", which include refrigerated dough and soup, with "appropriate investment".
The General Mills chief executive, who took the job at the start of June after being promoted from COO to replace Ken Powell, also said the Cheerios owner would focus on developing its e-commerce business.
"While the biggest shift in our industry in the last five years was driven by changing consumer food values, I believe the most significant change that will impact the next five years will be in how consumers get their food, driven by the rapid acceleration of e-commerce. We see this as an exciting opportunity for General Mills," Harmening said.
In June, General Mills reported lower annual sales and profits – and predicted another year of a decline in its top line. The 6% fall in the Yoplait maker's annual net sales was the third successive financial year in which the company's top line had contracted.
General Mills' US yogurt business has been a problem area but the company said it was trying to "reshape" that part of its operations with "product news and renovation" on its core Yoplait and Go-Gurt brands, by expanding its presence in the organic segment and by developing a new "simply better" part of the market. It pointed to its recent launch of the French-style Oui by Yoplait.
Harmening said General Mills' initiative to invest for "differential growth" include backing its global Old El Paso, Häagen-Dazs ice cream and snack bar businesses, as well as its North America natural and organics arm. They were held up as "four key areas" for investment.
General Mills said its foundation businesses, which include refrigerated dough, soup and baking mixes, "deliver consistent profit" it uses to fund its moves to grow sales. The company insisted it would make "strategic investments on key brands" including a new line of Progresso organic soups.
The company told investors it also sees opportunities to further grow its margins. It said its adjusted operating profit margin had risen by more than 200 basis points in the last two years. However, General Mills said it would moderate the pace at which it would look to increase its margins in fiscal 2018 as it invests in trying to restore its top-line growth.