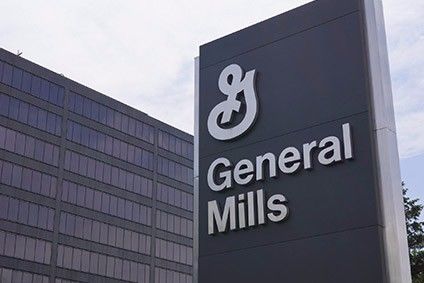 US food major General Mills is exploring the animal-free dairy segment through development brand Renegade Creamery.
The company is staying tight-lipped about its plans at present but it is understood to be developing cheeses utilising dairy proteins made without cows via microbial fermentation.
The Renegade Creamery brand has a website featuring mock-ups of various cheese products made in this way.
On the website it says: "We make ours [cheese] by re-creating milk proteins without the milk, natural microflora, and our signature, artisan fermentation process".
It adds that the animal-free cheese has the "delicious taste and texture of dairy cheese​" but is "animal free to reduce greenhouse gases​…".
The website also says that Renegade Creamery is a "development brand within the General Mills organisation that strives to connect with consumers in order to better understand their needs and produce solutions that provide value".
In a statement sent to Just Food following queries about Renegade Creamery, General Mills would only say: "As part of General Mills' innovation strategy, we're always listening and testing new ideas with our consumers in the marketplace. And in an effort to be agile we test and experiment with brands and products to better understand a consumer need often showcasing different concepts or ideas.
"While some brands stick others don't. At this point, we have nothing specific to share, but stay tuned as we are planning to come out with more information shortly."
General Mills has previously developed plant-based yogurts under the Oui and GoGurt brands and has invested in plant-based dairy via its 301 Inc. ventures arm.
A number of start-up businesses are now offering animal-free dairy products.
One is Perfect Day, which has been heavily backed by investors. Its ingredients have been used to create Brave Robot ice cream which is made from an animal-free whey protein.