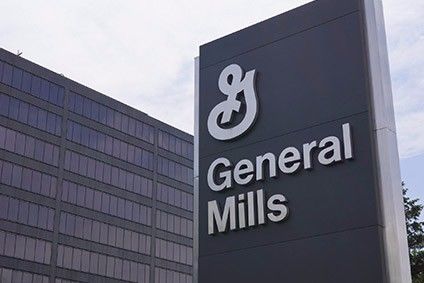 General Mills is expanding a snack factory and warehouse in the US state of Illinois.
The company is adding two buildings to the site in Geneva: a one-storey 65,600-square-foot asset and a 48,600-square-foot warehouse expansion.
General Mills has secured approval for the project and construction has begun. The new buildings are scheduled to be operational next year.
The Geneva factory will produce snack brands such as Fiber One, Nature Valley and Fruit by the Foot, a spokesperson said. The products will be sold across North America.
In March, the company reported a 19% rise in sales from its US snacks business in its fiscal third quarter, a period that ran to 26 February. It reported unspecified "market share gains" for its fruit snacks and hot snacks businesses in the US.
In the year to 29 May 2022, General Mills' US snacks business booked a 9% rise in net sales on an organic basis, "led by strong performance on snack bars and fruit snacks".
Meanwhile, last month, the company announced plans to invest a further $200m in its pet-food unit Blue Buffalo, a move set to create around 60 new jobs.
The investment will take place over the next two years to expand its Indiana-based operations, adding 169,000 square feet to expand processing operations and warehouse capacity.
The 400,000-square-foot facility in Wayne County, Indiana was established in 2016 and employs more than 180 staff. The Blue Life Protection Formula, Wilderness, True Solutions, Basics and Freedom brands of dog and cat food are produced at the plant.