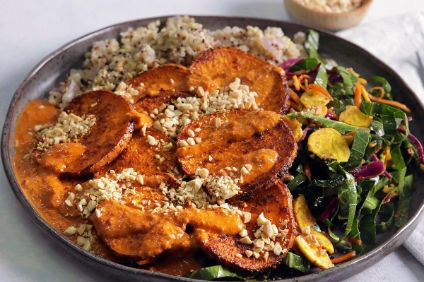 HelloFresh, the German meal kit business, has bought US peer Green Chef for an undisclosed sum.
The Berlin-headquartered business said the move means it will offer the largest selection of meal plans for consumers, adding Green Chef's organic vegan and gluten-free menus to its own.
Tobias Hartmann, president for North America at HelloFresh, said: "Green Chef has a groundbreaking approach to its organic menus and will be the perfect addition to HelloFresh's meal plans."
Michael Joseph, the CEO of Green Chef, said: "We were the first certified organic and gluten-free meal kit company in the US, an important distinction to consumers who are committed to eating organically or are sensitive to gluten.
"With HelloFresh, we will only further amplify our mission to give consumers across the country a simple way to eat and live healthier."
HelloFresh said the the acquisition of Green Chef will drive synergies for operations, logistics, and procurement. It will also gain its first office and production facility in the state of Colorado and plans to integrate Green Chef into its operations and culinary teams.
HelloFresh, founded in Germany in 2011, launched in the US in 2013. The company also operates in Australia, Canada and throughout Europe. It is listed on the Frankfurt Stock Exchange.
It delivered 39.5m meals in the three month period from 1 October 2017 to 31 December 2017 to 1.45m active customers.
Boulder, Colorado-based Green Chef was the first USDA-certified organic and certified gluten-free meal kit company.
Last week, US peer Blue Apron announced plans to sell kits in grocery stores in a move to arrest sagging sales.