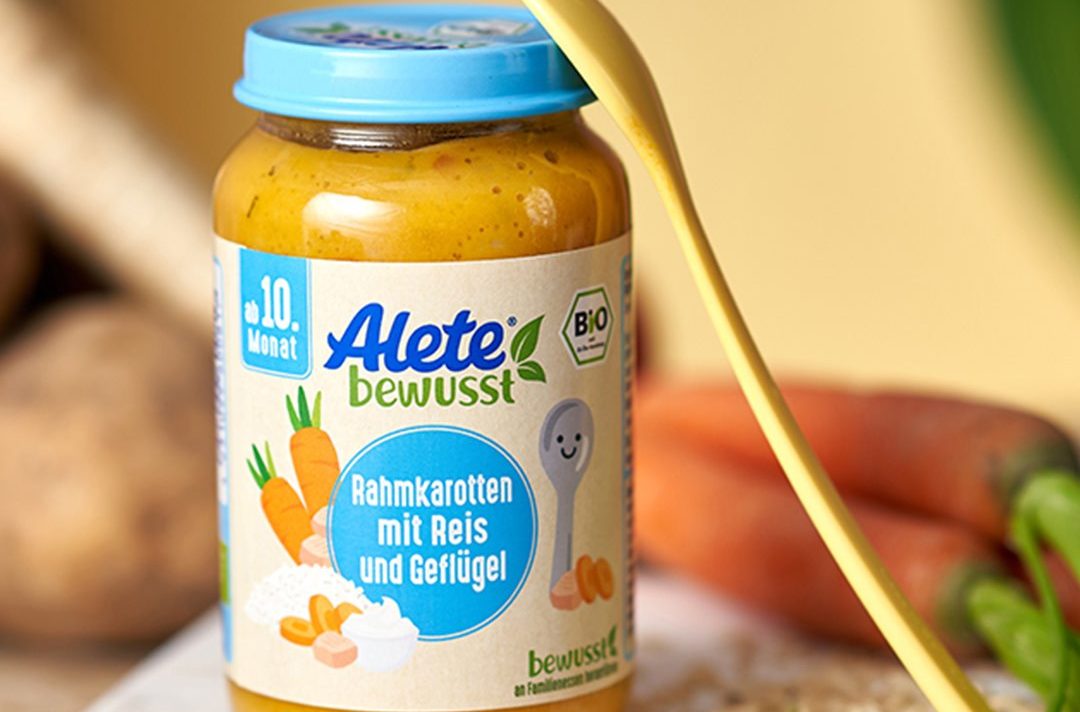 Germany's DMK plans to reduce its majority stake in a local dairy business and restructure operations in baby foods and ice cream as part of a strategic initiative.
Bremen-headquartered DMK, Germany's largest dairy cooperative, announced its Vision 2030 project in 2019 which chief executive Ingo Müller said would entail the withdrawal from select businesses and a focus on natural products such as plant-based. The co-op's first dairy-free cheese product is being demonstrated at this week's Anuga trade fair in Cologne ahead of the official market launch in the spring.
More immediately, DMK has agreed to reduce its 51% share in Hamburg-based Fude + Serrahn to 10%. The shareholders in Fude + Serrahan, who currently own the other 49%, will increase their holding accordingly to 90%, with the transaction expected to close in the first quarter of next year.
Founded in 2001, Fude + Serrahn produces milk and UHT milk, milk powders, butter, cheese and yogurt from plants in Erfurt and Gransee. It has agreed with DMK not to reveal the purchase price in the share exchange, which is subject to regulatory approval.
Andreas Serrahn, the managing director of Fude + Serrahn, said: "We are happy that the DMK Group is retaining a minority stake of 10% and thus also appreciate the successful cooperation of the past. We see this change as a great opportunity for our company and also believe that we are excellently positioned for the future."
DMK's Müller added: "In summer 2019, we drew up our strategic vision DMK 2030 and are actively restructuring our company in various areas in line with it. The shareholding in Fude + Serrahn as a production and trading company has delivered good investment results in the past.
"As a dairy cooperative, however, we will in future concentrate primarily on our core business [outside of Fude + Serrahn] in order to best position our individual business units for the future. This will bring us even more into a position to release DMK's own potential and grow in these areas."
DMK, which supplies retail, foodservice and private-label clients, as well as offering a co-manufacturing service, acquired Germany-based baby-food company Alete in 2019, adding to its own business in the category Humana. It also supplies butter, yogurt, cheese, dairy-based desserts, fresh and flavoured milk, powders and ice cream, along with ingredients. In 2020, the co-op generated revenues of EUR5.6bn (US$6.4bn).
The co-op is consolidating its manufacturing capabilities in baby foods by bringing production of the Alete line of products in-house. Operations will be transferred from a third-party plant in Weiding to DMK's own site in Waghäusel by the end of 2022.
DMK's Waghäusel facility currently produces private-label baby foods and will be expanded to accommodate the Alete line with the addition of a new filler to increase output, a spokesperson confirmed. When the co-op acquired the Alete business in 2019, it said DMK would also be investing EUR145m to renovate its site in Strückhausen, Lower Saxony, to create a new base for the Humana brand.
Last year, the co-op said it was selling its ice cream plant in Waldfeucht-Haaren, North Rhine-Westphalia, to streamline operations in the category under the Vision 2030 objectives.
It is now consolidating further, with a plan to exit of one of two remaining ice-cream plants. The lease on its Prenzlau facility in Brandenburg expires at the end of 2023, so DMK will shift production to its Everswinkel site in North Rhine-Westphalia.
Around 80 of DMK-employed workers at Prenzlau will be offered "socially acceptable solutions after production there ends", including relocation to other company plants, retirement or severance, the spokesperson said.
As well as vegan cheese for the out-of-home channel, DMK is planning plant-based desserts for foodservice under its Milram brand made with oats and rice, which will also be introduced in the first quarter of next year. Some of the co-ops other dairy brands include Osterland, Oldenburger and Bremerland, while Milram features in ice cream, too, along with the Sanohub line.